Today I'm going to save you time and money by showing you how to tint your eyebrows yourself at home. I was surfing the web and I came across it and I couldn't believe it. I just had to try it and the results were amazing. It's changed my whole eyebrow routine. This is why I had to share it with you because I promise you, you need this in your life.
When tinting your own brows you'll be using Just For Men beard dye, not the hair dye. What you're going to get inside the box is just like any other dye kit – color developer, color base, mixing tray, a brush, gloves, and instructions. Now before you even get started you should do a skin test to make sure that you're not allergic to the contents. The last thing that you want to do is put the dye on your brows and have a reaction.
For my brows, I used a combination of dark brown and black dye so I have two boxes. You don't have to do that but I like the way the color works out. It's one of those things where the dark brown isn't dark enough but the black is too dark so combining the two gives my brows the perfect shade for my skin tone.
While this whole process takes about 20-30 minutes. It's worth it because I don't have to fuss too much with my eyebrows for the rest of the week.
View this post on Instagram
Let's get started!
Step 1: Clean brow area with an astringent.
Step 2: Take the tray and squeeze a small line amount of dye and next to it squeeze the same amount of color developer. This will give you two equal rows of product on the tray (three rows for me since I'm combining colors).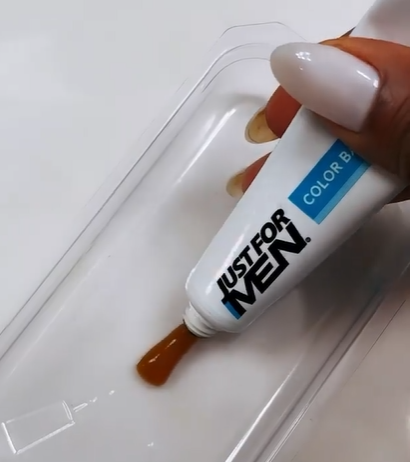 Step 3: Now mix the colors together. I used the back of the bush it came with to do this. Put to the side so that it can develop.
Step 4: Brush eyebrow hairs into place.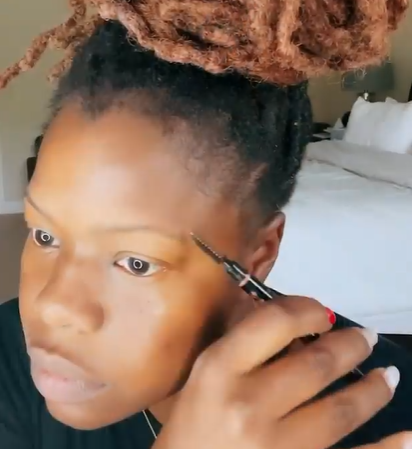 Step 5 (optional): Apply vaseline around your brows as a skin protectant to keep the dye off your skin. It's okay if the dye is little on the skin but you don't want it all over your face, especially if you don't have a steady hand. My hand is pretty steady so I didn't do it.
Get your angled eyebrow brush. This is what you're going to use to apply the dye because the brush in the box is too big since it's for a beard and not eyebrows.
Step 6: Apply the dye to your brows. Slow and steady is key here. There is no need to rush since you want to make sure you're following your brow line. I applied 2-3 layers of the dye to both of my brows.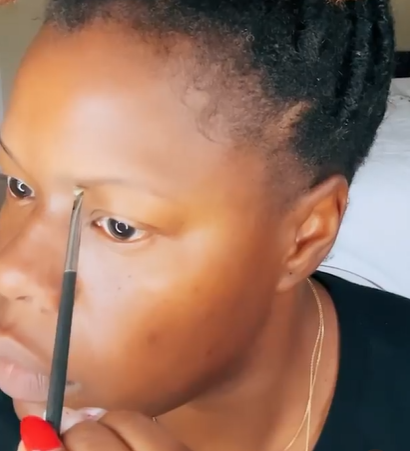 Let it sit for 5-10 minutes. Like any dye, the longer the dye is on the darker the hair will be. So 5 minutes if you're looking to lightly tint and up to 10 minutes if you're really trying to darken them.
Step 7: Now take a wet cloth, paper towel, or baby wipe and wipe off the dye. Ta-da! Now you have amazing tinted brows that you can do yourself at any time.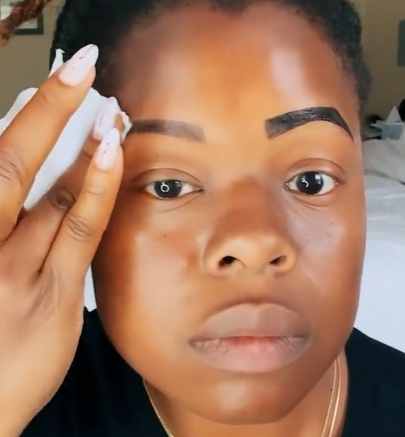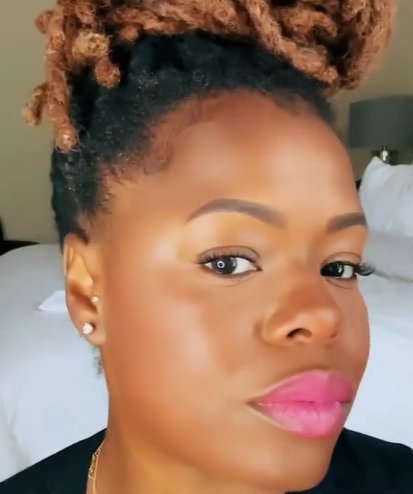 What do you think of this eyebrow tint tutorial? Is this something you're willing to try? Share with me in the comments below. Show me how your eyebrow tint came out by using #TMABlog.
The following two tabs change content below.
Maria Antionette is a professional hairstylist, DIY creator and fashion lover with a belief that beauty can be fun, easy and simple.
Latest posts by Maria Antoinette (see all)