Social media has transformed over the years. It's become more of a place to share memes. It's now one of the major ways for businesses to reach new customers and build a brand image online. Additionally, social media has also grown to be something that can help you find a new job and boost your career. In this article, I'm going to talk about some amazing ways in which social media can help take your career to the next level.
Social media can become your resume that the employers see
Companies these days are also considering checking the social media profiles of their candidates to get a better impression of how they are online. Just because you share personal updates on social platforms doesn't mean you can't use your accounts as your portfolio that you show to companies.
Thus, it's also considered essential that you maintain a sort of professional image on your social platforms. You don't want to showcase how crazy you are in real life in case recruiters do check your profiles. You don't have to restrict yourself to create a fake image online but just think twice before you end up posting anything for the entire world to see.
And if you do get a little crazy, as we all do from time to time, utilize your privacy settings. On Facebook, you can choose which posts are private and public. So publically sharing Sunday brunch pictures with your girls but keeping images private of what happens after one too many mimosas.
Linkedin isn't just another social platform for you to share life updates
Linkedin is sometimes reduced to just another social media platform. But it's much more than that. It's one of the best ways to showcase your professional side online and attract companies towards you.
Linkedin is made so you can create your resume, find jobs in your locality, and also connect to people who are in the same field as you. So in general, it's a social platform created for you to be able to build your professional portfolio and find career opportunities that require your skillset.
Join social groups that fit your career aspirations for networking
Groups are one of the best features ever created on social media for sure. It's one of the best ways to get together with people who share the same mindset as you and talk about things you are passionate about.
Social media platforms like Facebook and Instagram, and communication apps like Slack enable you to join such groups and help you to learn more about the field that you want to start a career in. On Twitter, you can create public or private lists that enable you to group accounts together. If you want to see an alternative timeline of only finance or health add those specific accounts to your list. You don't even have to be a follower of theirs to do it. Just know if your list is public whoever you add to it will be notified. These options make it easier for you to build connections with people who might offer you better career opportunities in the near future.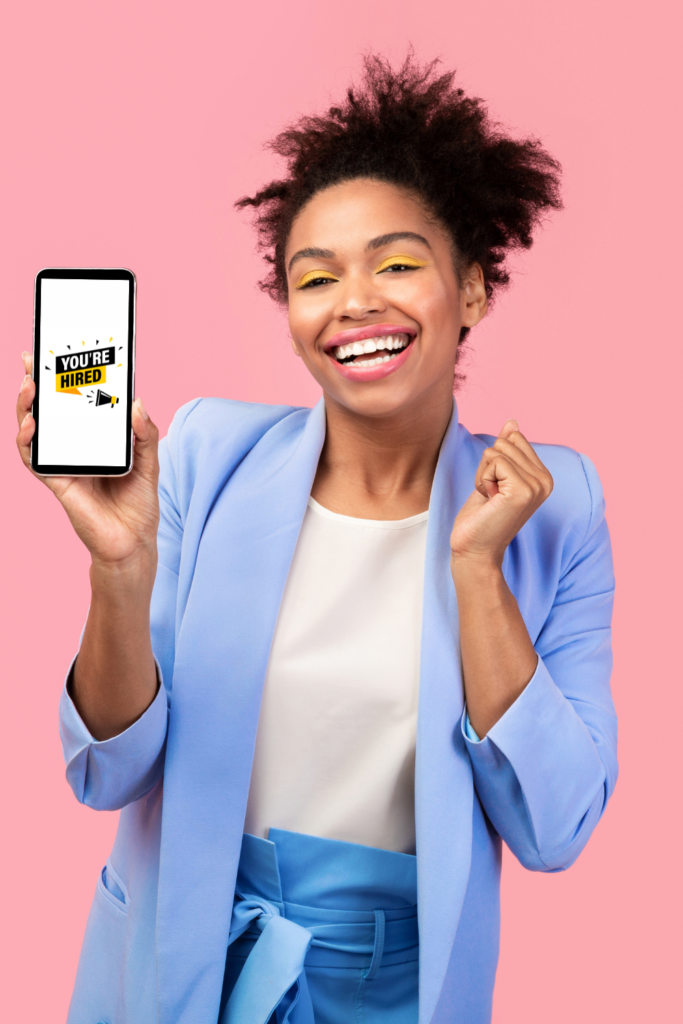 Your socials should showcase your positive attitude towards growing consistently
As I already discussed, just because employers check your social media platforms, doesn't mean you have to hide your real self and passions to create an impressive image. If you have some hobbies that you pursue outside of work, don't be afraid to show them off online.
Your career will continue to boost as long as you display a positive mindset as well as your personality and normal life. Keep the essence of every platform in mind and create a profile that is geared towards showing a unique side of you to others. You don't have to fake anything for it – share your latest personal achievements, pictures of you working towards learning something new, and amazing things you do every day!
Create social media content that shows the best of you to the world.
Social media lately is all about talking about things that are trending around the world. That doesn't mean you also have to jump on that train even when you don't care a bit about the topic being discussed. Instead, you can post about things that promote the kind of skills and professional experience you have.
Quality content is one of the most no-brainer ways to attract recruiters to you and show them that you are passionate about your career and personal growth. Creating content that helps you promote your skills can easily make it easier for you to be known over social media and eventually find people that might be interested in benefiting from the skills that you have to offer.
Social media helps you find companies in your particular niche
Just as you are on social media for career opportunities, the companies in your industry are looking to find suitable candidates on social platforms as well. As long as you keep building the right connections, you can also find such good companies to help you boost your career.
Being active on social media gives you a chance to stay updated about the latest news in your specific industry and what companies are demanding from candidates. Join the right networks to know when employers are looking for new candidates so you can submit your portfolio and find a suitable job.
Social media is another way to gain new insights into your field
When it comes to boosting your career, the main thing you have to do is always be ready to learn new insights and information about your career niche. Social platforms like Twitter, Facebook, and Linkedin are good at helping you learn all the latest trends and activities around the market. Career development can be tricky at times – with the constant updates that you get from social media, you can continue to understand what skills you need to develop in order to stand out and make a strong impression.
As you can see when used effectively, social media can help you boost your career. With social media becoming a part of our life, it's time to start using it to make connections and build your career. Hopefully, this article enables you to create social accounts that showcase the best of your skills to employers so you can be hired for your dream position in your preferred company.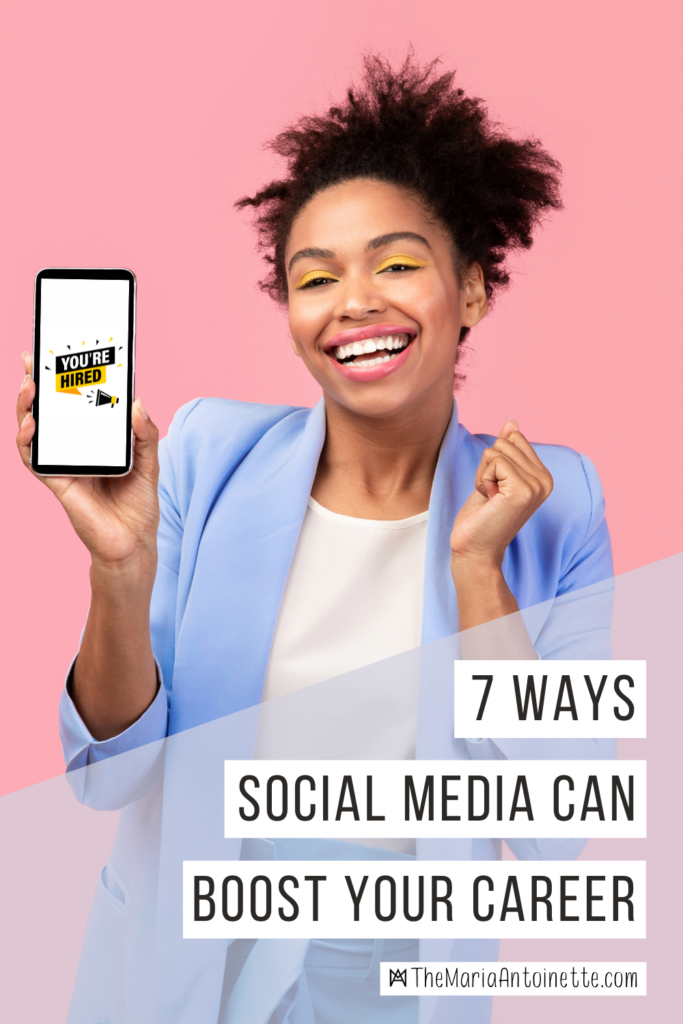 The following two tabs change content below.
Maria Antionette is a professional hairstylist, DIY creator and fashion lover with a belief that beauty can be fun, easy and simple.
Latest posts by Maria Antoinette (see all)