Being on NBC Making it Season 3 is a once-in-a-lifetime opportunity. So that means it's a major celebration! Throwing myself a viewing party with my friends and loved ones was the perfect way to add to such an exciting moment. I am going to break down the whole process of planning a viewing party.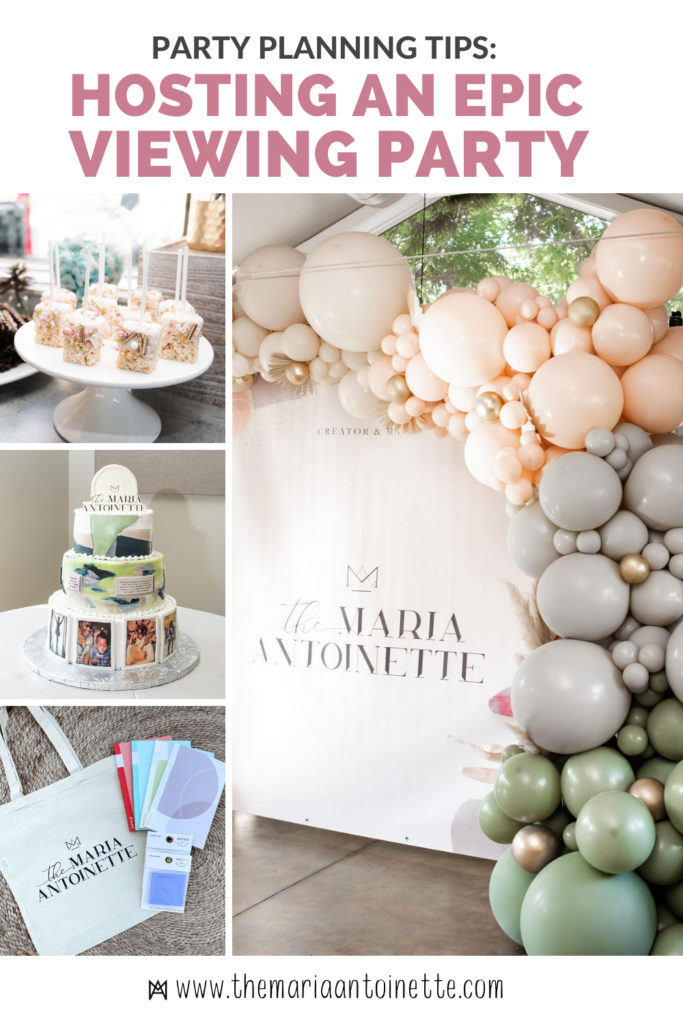 Step One: Choose Your Theme
I am obsessed with farmhouse and bohemian decor and Making it is literally filmed in a barn, a very chic barn, I incorporated that aesthetic into the theme. Even though I am on NBC Making it this season I knew this was going to be a huge investment and I want to also make sure a lot of the items I bought could be used in other settings for my brand. I went with the title of Maria Made It. This is a double entendre. Like "Mama I made it," I physically made the show but it also plays into the fact I am a maker and made actual items for the party. So I locked in my theme of Maria Made it with a chic bohemian farmhouse vibe. Sounds like a lot but you have to trust the process.
Step Two: Choose Your Theme Colors
This one wasn't so easy as I am between a branding revamp and my colors are changing. I opted to go with my new brand colors so that all printed material can be used again. If you know anything about me you know I love functionality and purpose. While the show has a million colors to pick from I wanted to make this moment more about me.
Tip: When planning a viewing party you do not have to match the show. Stay true to yourself or for the person you are planning for.
Step Three: Experience
Next, I picked the main things I knew I wanted for this experience. This is such a cool and fun time I want my viewing party to match that energy. Three things I wasn't wavering on were decor, food, and an amazing goodie bag.
Step Four: Budget
This is the hardest most important part of the whole process. Whether you're planning a viewing party or any type of gathering you'll need a budget. Then make everything you want for your event to fit into it. My biggest tips here are order items in bulk. Go on Amazon and search bulk plates or bulk candy. This was so clutch in making it all work, especially the Prime delivery. Another tip I used was breaking down the budget per category. This allowed me to make sure the right money was being allocated to the right areas. I tried not to, go over budget. The keyword here is, tried.
Now that we have those steps ironed out let's get into the details
It's all in the details, and baby, I wasn't going to miss with this viewing party. I knew I wanted a balloon installation. Above The Rest Balloon & Event Designs gave me the balloons of my dreams. Which lead to my graphics team over at Rippke Design designing my beautiful backdrop. From there I took those same components and designed printed materials which included the menus, posters, and stickers. The stickers came in handy because you can literally add them to anything to make them personal. Check out how we did it with the cotton candy. All of this was pulled together with the unmatch florals by Swank florist. The vases and mix of texture and flowers solidified the feeling I wanted for my viewing party. They also provided all of the table lines including the beautiful macrame runners.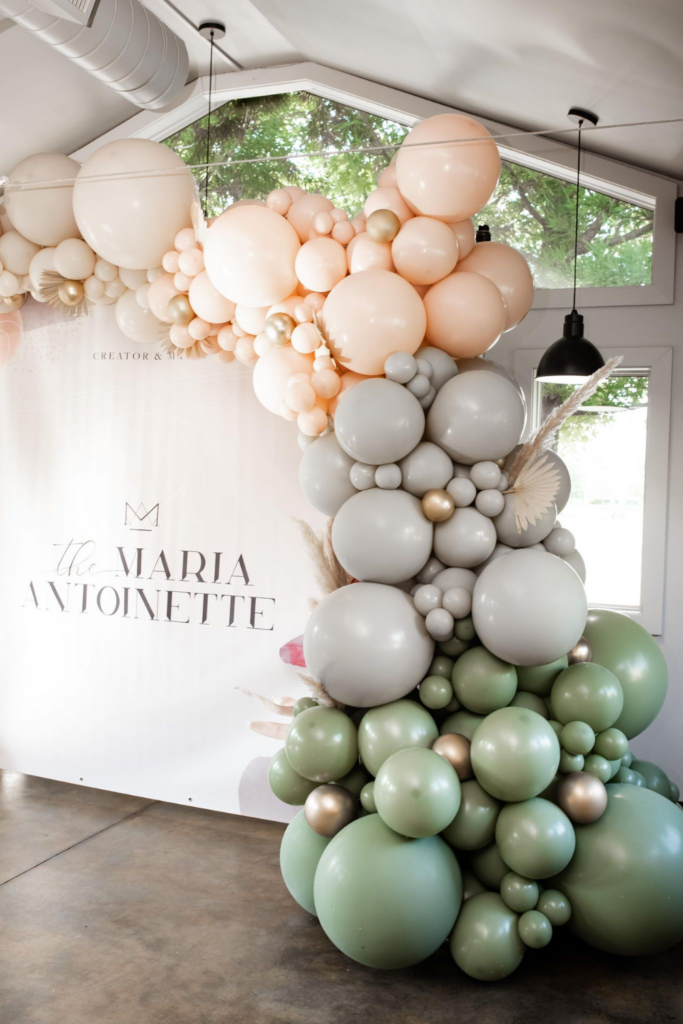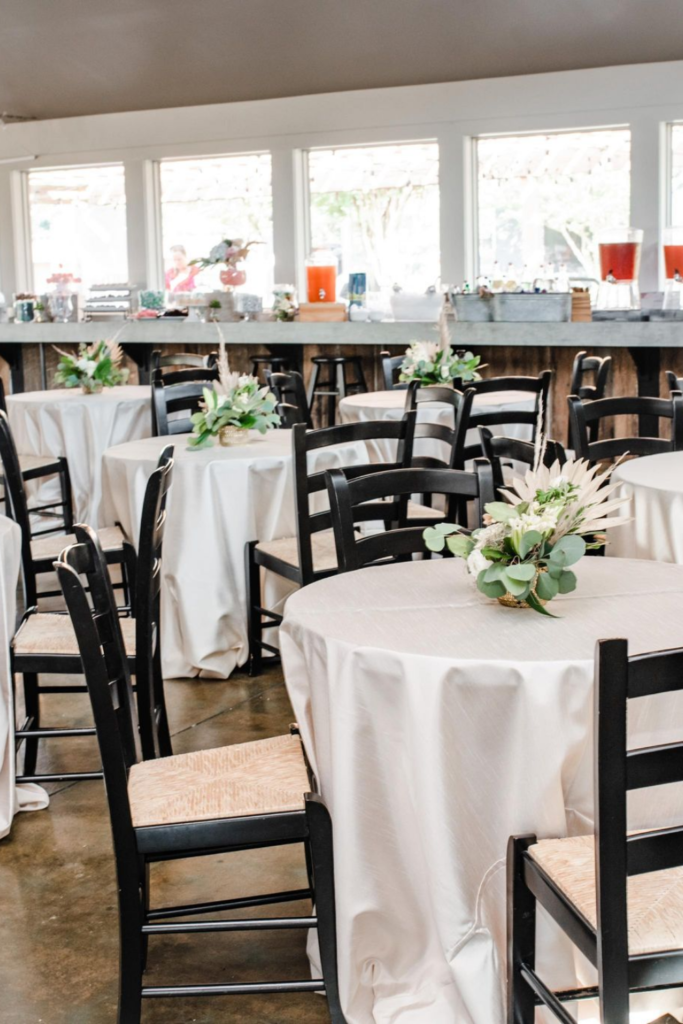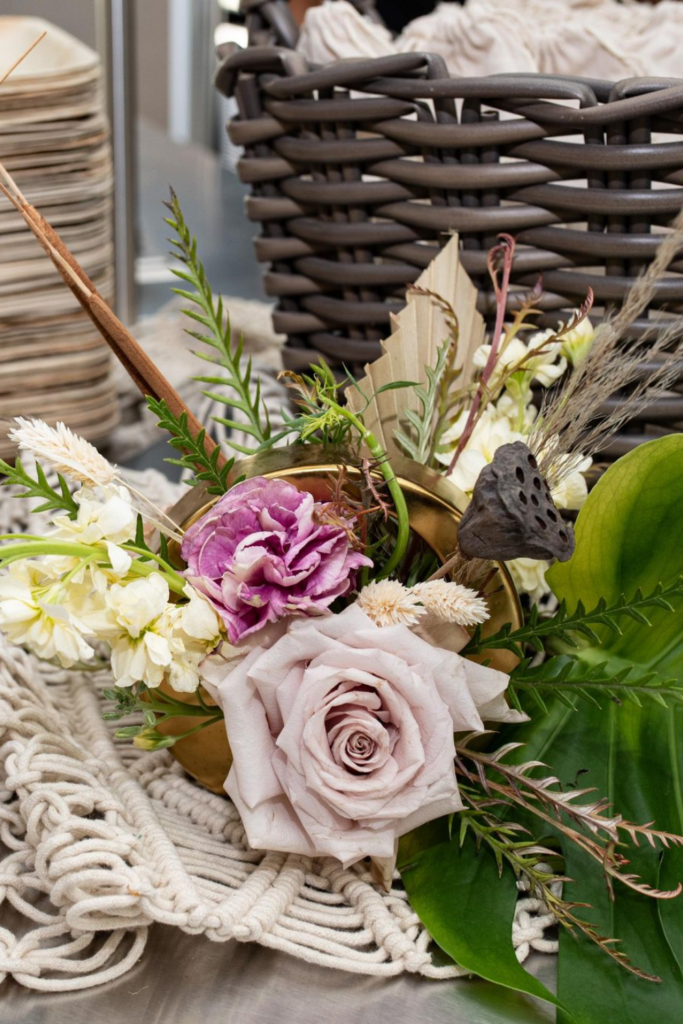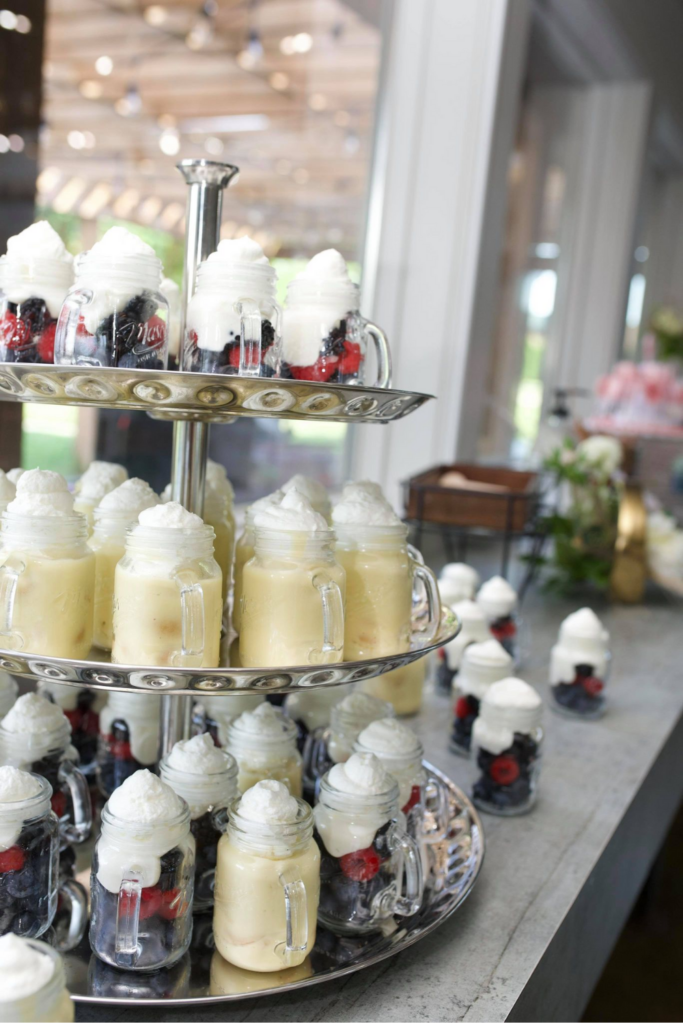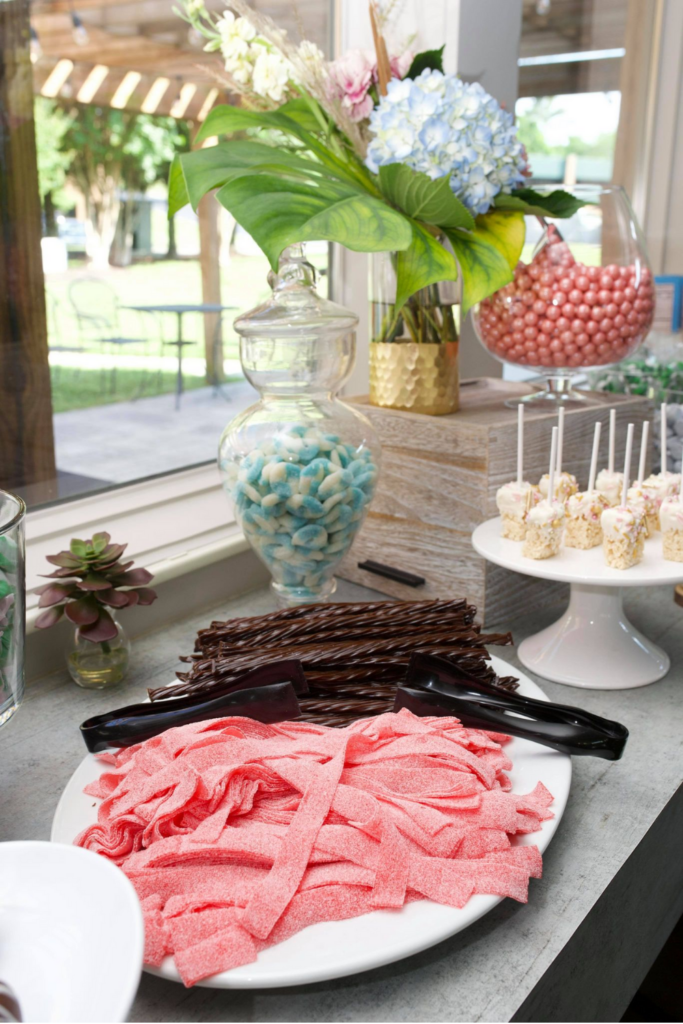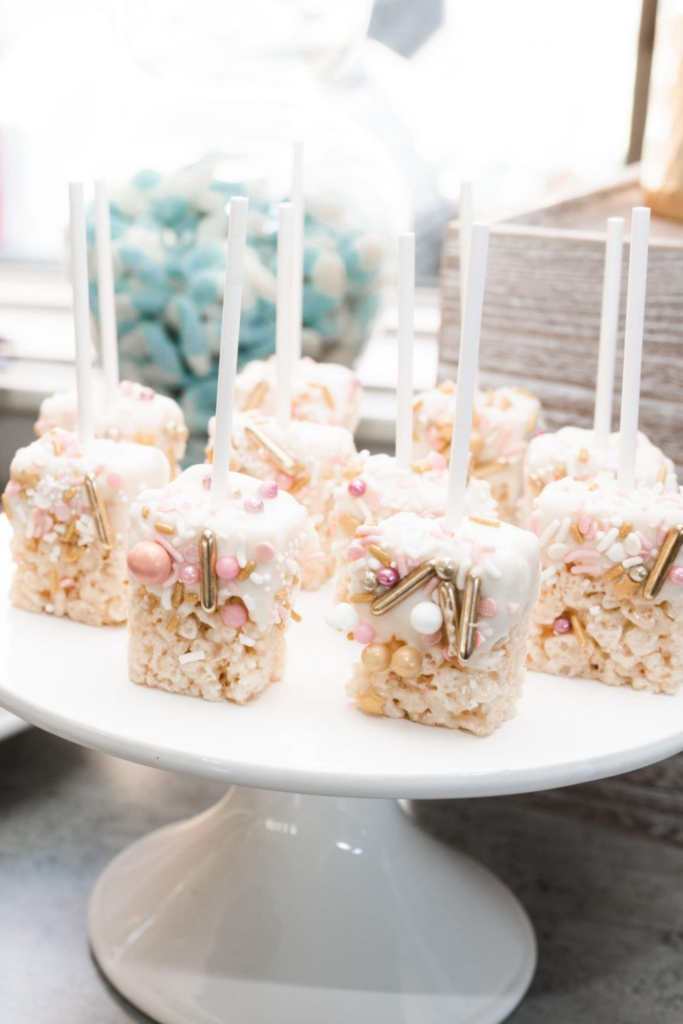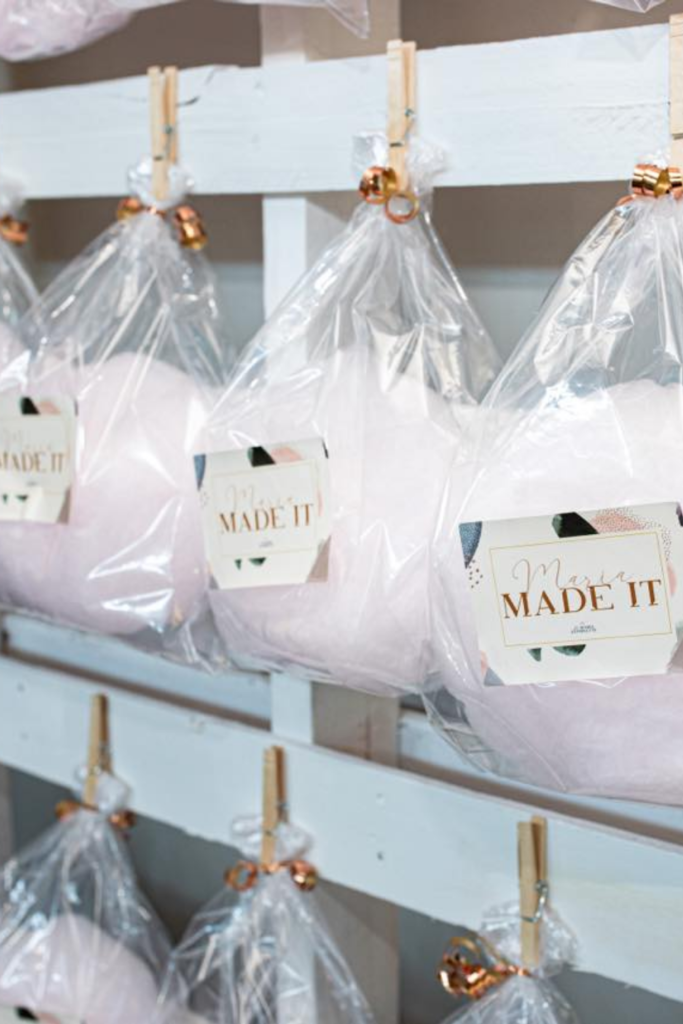 Another amazing touch was my cake. This was a total surprise to me and such a grand gesture of love from my husband. I mean who doesn't love cake but look at this cake. My friend Jen helped the cake designer from Everything Iced Cake & Creamery to scour my Instagram and pull personal quotes and images to make this cake a show stopper. From the personalized M&M at the candy bar to the popcorn machine to bring in TV/movie premiere vibes. This was a foodies perfect setting. Speaking of food, we used another local company called Wells Station BBQ. We decided to go with two proteins; pulled pork and smoked chicken legs. Two warm sides: mac n' cheese and Mexican street corn. Two cold sides coleslaw and Cornbread Panzanella. Options were a big thing because we had two desserts: Banana Pudding and a Mixed Berry Mascarpone.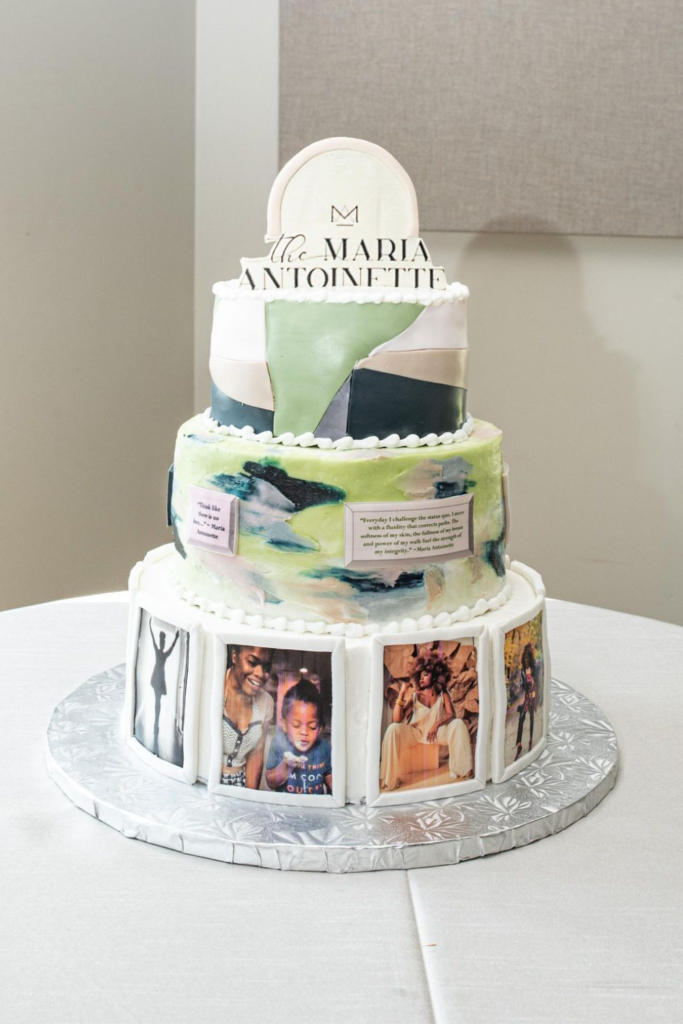 Special Added Touches
Goodie bags aka swag bags. This is a great way to say thank you and also incorporate more of a personal touch to the event. I invested in cotton tote bags. They are reusable for the guest and I got them printed with my logo so win-win! I also themed my bags. NBC Making it is a crafting competition show so I wanted to share some of my favorite crafting must-have tools. Huge thank you to my goodie bag sponsors; Fiskars, Scentos and Noted by Post It. The bags were a hit for all of my guests. Tools and goodies for the whole family.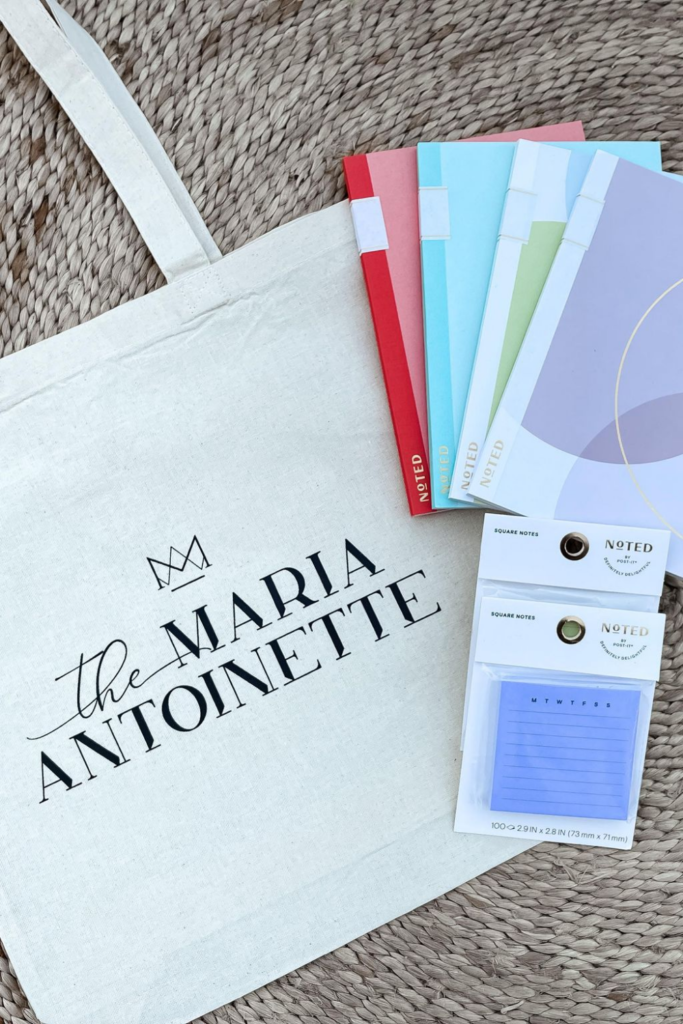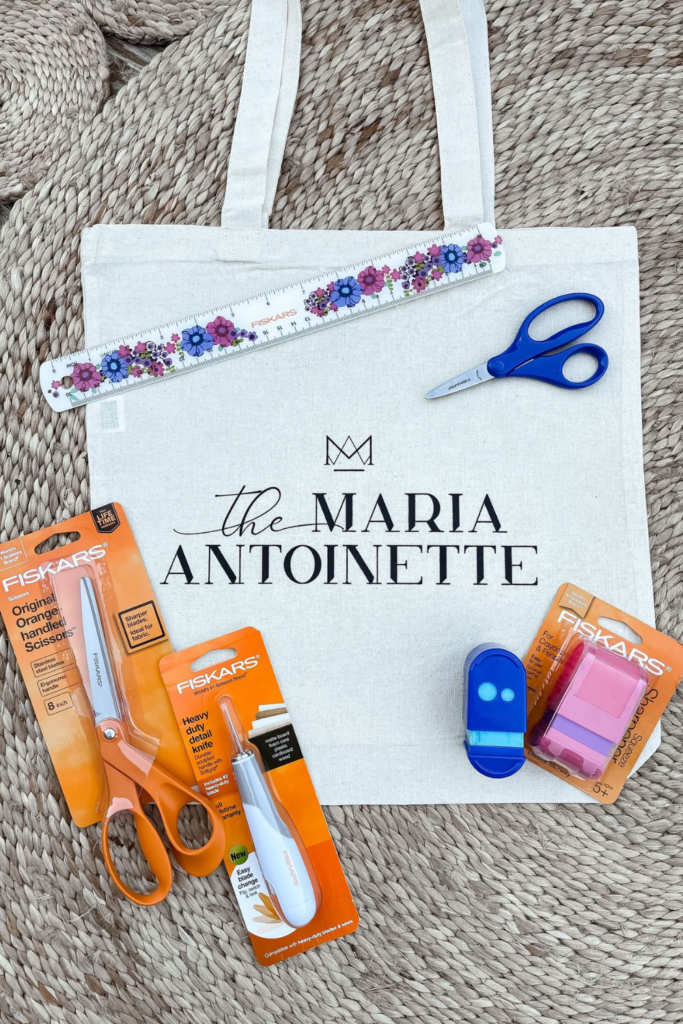 I had so much fun planning this event and filming this show. Let me know what you think and what other tips you may have that helped you host your own epic party. Also, be sure to check out NBC's 'Making It' every Thursday from 8:00 p.m.- 9:00 p.m. EST.
The following two tabs change content below.
Maria Antionette is a professional hairstylist, DIY creator and fashion lover with a belief that beauty can be fun, easy and simple.
Latest posts by Maria Antoinette (see all)