It's pumpkin season. Everywhere you look people are obsessively consuming pumpkin-flavored everything. But don't let the trend fool you pumpkins are of the most nutritious fruits. It's loaded with antioxidants and disease-fighting vitamins like A, C, and zinc (which is good for sun-damaged, dry, or sensitive skin) making it quite the superfood. So after you finish carving your pumpkin you may want to save those innards as they have many uses that you can include in your beauty regimen.
5 Pumpkin Beauty Recipes:
Facial Mask
Who doesn't love a good facial mask? For your pumpkin mask, you'll need a couple of tablespoons of pureed pumpkin, either cooked fresh or from a can (if you do the can get 'pure' pumpkin, not the pie mix). Next, add a touch of honey and a little bit of milk, apply to face for fifteen minutes, take a couple of selfies, and lastly wash off and bask in your new glow!
Hair Mask
By adding pumpkin to your hair you can transform your dull brittle hair into shinier stronger locs. To make your hair mask you'll need to mix a cup freshly cooked pumpkin (or canned pumpkin) with four tablespoons of coconut oil and put it in a food processor. Now apply the creamy mixture to your hair (don't forget to drape yourself so you don't mess your clothes up), after you apply the mixture cover with a shower or plastic cap and leave on for 30 minutes. Wash the mix out thoroughly, then shampoo, detangle, and enjoy your shiny new hair!
Betcha didn't know: Pumpkins make your grow! Thanks to the potassium (which keeps hair healthy and promotes regrowth) and zinc (which maintains collagen) your roots will grow like never before.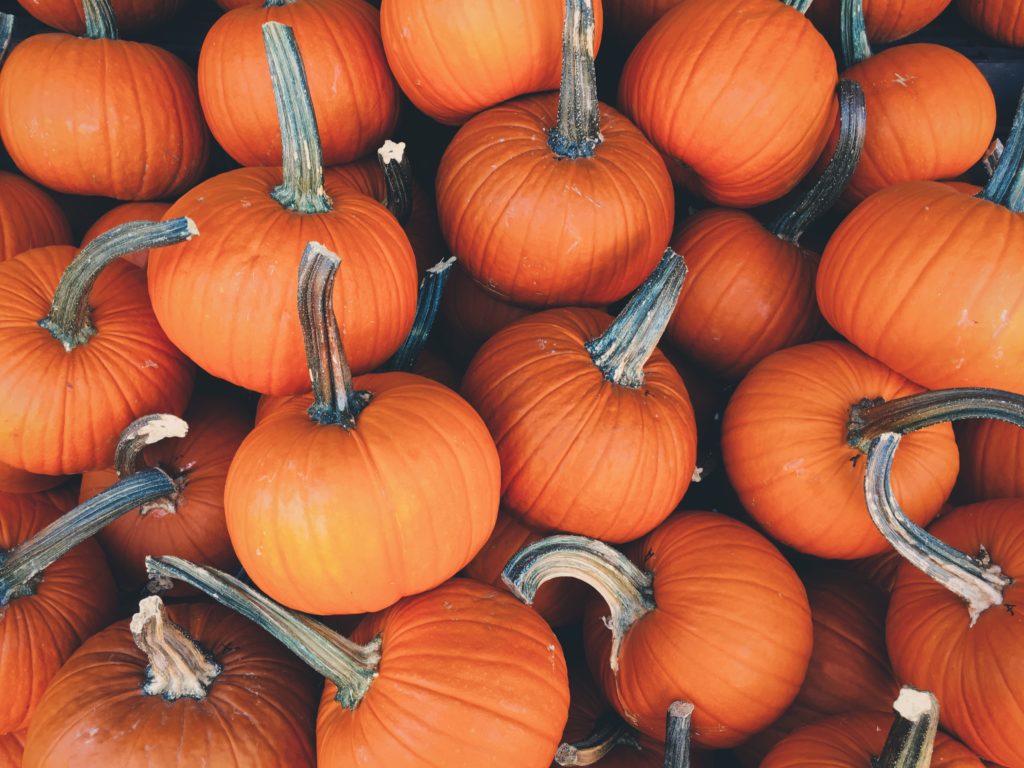 Sugar Scrub
I am a huuuge fan of body scrubs. Exfoliating should be an important part of your beauty regimen as it removes all the dead/dry skin from your body. Pumpkins are perfect for scrubs due to all the skin-loving nutrients it contains. They are filled with antioxidants, zinc, vitamins A and C, fruit enzymes, and alpha-hydroxy acids. What you're going to do is mix equal parts pumpkin puree, olive oil and you're going add enough sugar until the combination turns thick. While you're in the shower gently rub over your body with a washcloth or loofah, rinse and towel yourself dry.
Salt Foot Scrub
Just because summer is over that doesn't mean that you should neglect your feet. Keep your tootsies soft year-round with this pumpkin pedicure. Ditch the dry skin and callus by mixing a 1/2 cup pumpkin puree with 2 tablespoons of olive oil and enough salt to make a loose paste. Massage your feet and ankles and rinse with lukewarm water and pat dry.
Hand Revitalizer
Winter is coming and your hands will pay the price if you don't take good care of them. Do this by mixing 1/4 cup pumpkin puree with 1 teaspoon almond or olive oil and 1 teaspoon of honey. Massage the mixture into your hands over the sink as long as needed then rinse with warm water.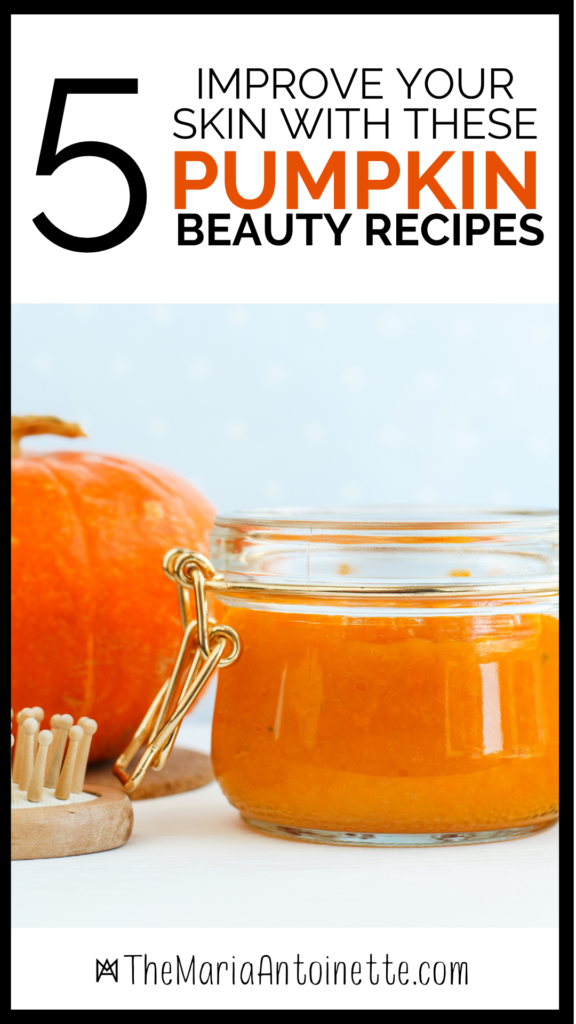 Thanks for reading! I hope these pumpkin beauty recipes are helpful to you. Which one are you interested in trying? If you do please share it with us by using #TMABlog.
The following two tabs change content below.
Valerie Pierre is the Owner of Mommy R+R, a witty self-care escape exclusively for moms. She is a lover of food, wine and yoga pants. She is a stay at home mom who resides in Brooklyn, NY with her comic loving gamer husband and their two kids. Valerie is also Co-Owner of Sisterhued.com, a digital collective that connects and uplifts women of color.
Latest posts by Val Pierre (see all)