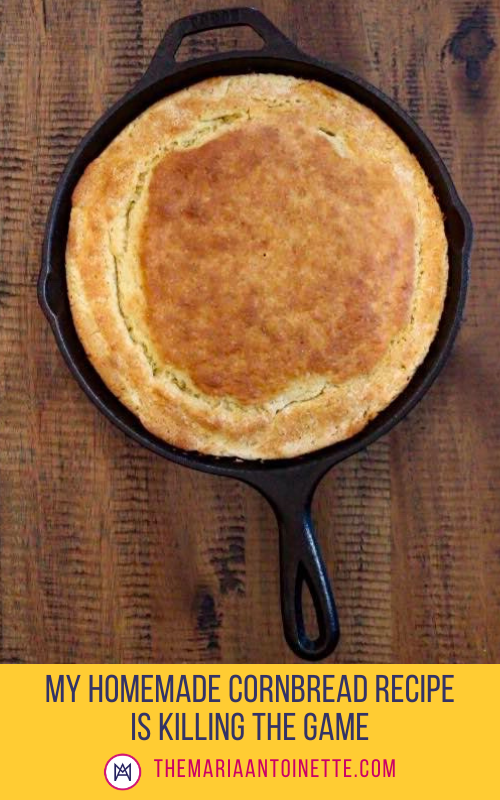 Okay, I'm kidding about the fight me part but, girl hey, I'm that confident in my homemade cornbread making skills. I'll even go as far as saying my cornbread IS better than my husband's mommas.
Really.
You're probably thinking I've lost my dang mind, I've called out my own Mother-in-law on a mainstay of southern black cooking: Skillet Cornbread! Now y'all know I joke and I kid, but real talk, my husband who grew up eating cornbread—at times weekly (like multiple times) —told me the following: "Babe, your cornbread is better than my mom's. Whoa!
He was dead serious y'all. He said, "you can call her now and I'll tell her if you want me to." Now I'm thinking we don't have to do all of that. My son, Garrison, however, wasn't buying it. He is totally loyal to Nana's cornbread muffins so much so that it caused a little argument between him and my husband. But after eating a piece of mine, he said he had to think about it.
With all this in mind, some things are just too good not to share. I want to share my homemade cornbread recipe and technique with you just in time for Thanksgiving. From ingredients to cookware and process. Yes, I'm giving all the deets so you can flex on Turkey Day. You follow this recipe, and your family might rename Turkey Day to Cornbread Day…in honor of you.
So let's get started so you can taste and see this amazingness for yourself. This recipe is a combination of trial and error. I have spent the years and tears perfecting this cornbread. Just like anything else in life, there is more than one way to make cornbread.
I just so think mine is the BEST.
What you'll need to make this homemade cornbread: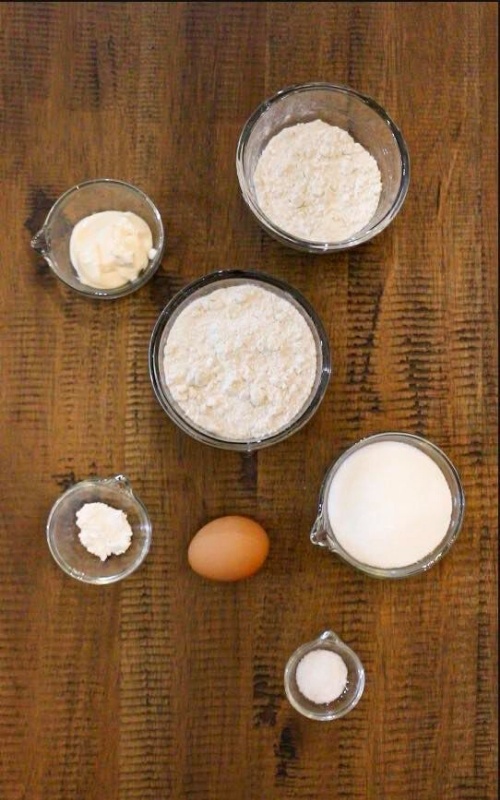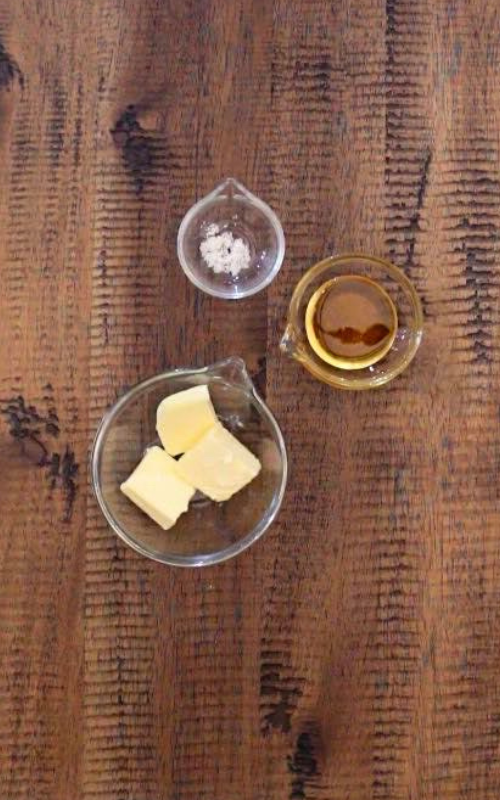 1/4 Cup (1/2 stick) unsalted butter
1 1/2 cup self-rising cornmeal
1/2 cup all-purpose flour
1/2 Cup Sugar
1 Teaspoon Baking Powder
1 Teaspoon Kosher Salt
1 Cup Whole Milk
1 Extra Large Egg
2 heaping Tablespoons of Mayonnaise For the honey glaze
1/4 Cup (1/2 stick) unsalted butter, melted
2 Tablespoons Honey
1 pinch kosher salt
Preparation
Step 1. Preheat oven to 350. Place your 10" cast iron skillet in the oven with the 1/4 cup unsalted butter in the skillet. This will prep the skillet and melt the butter for that crunchy outer and secure all the moisture inside of the cornbread.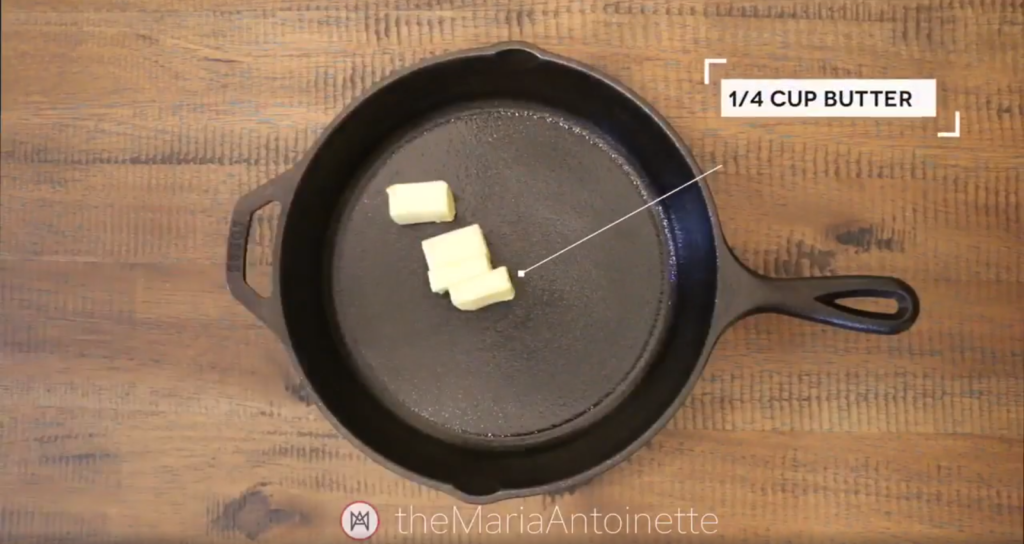 Step 2. While the skillet is heating and melting the butter mix the self-rising cornmeal, all-purpose flour, sugar, baking powder, salt. Mix the dry ingredients before adding the wet ingredients. Now add the mayonnaise, milk, and egg. If you want you can mix the wet ingredients in a separate small bowl, then add it to the dry mixture.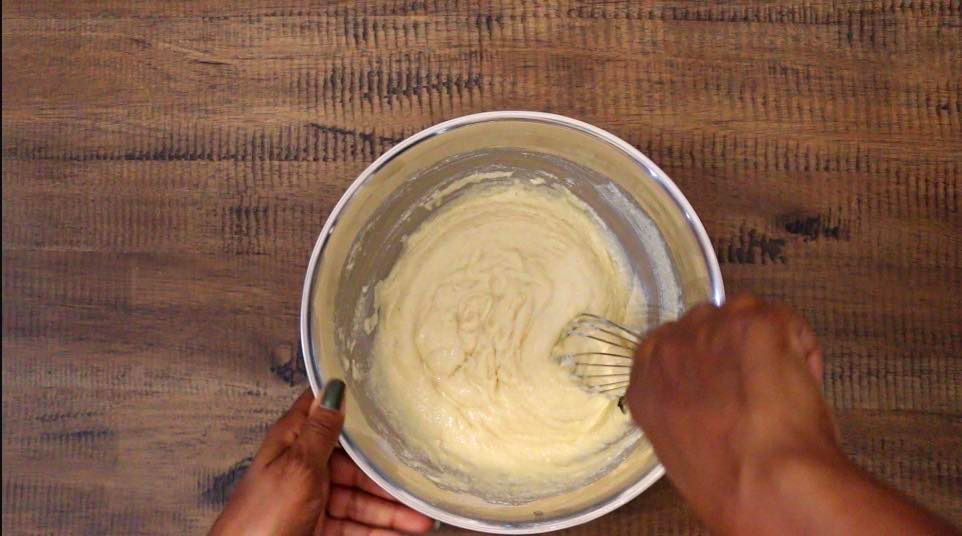 Step 3. Remove the hot cast iron skillet once the butter has completely melted and pour the cornbread mixture into the skillet. Place the skillet back in the oven for 30 – 35 minutes or until you can insert a toothpick into the center of the cornbread and it comes out clean.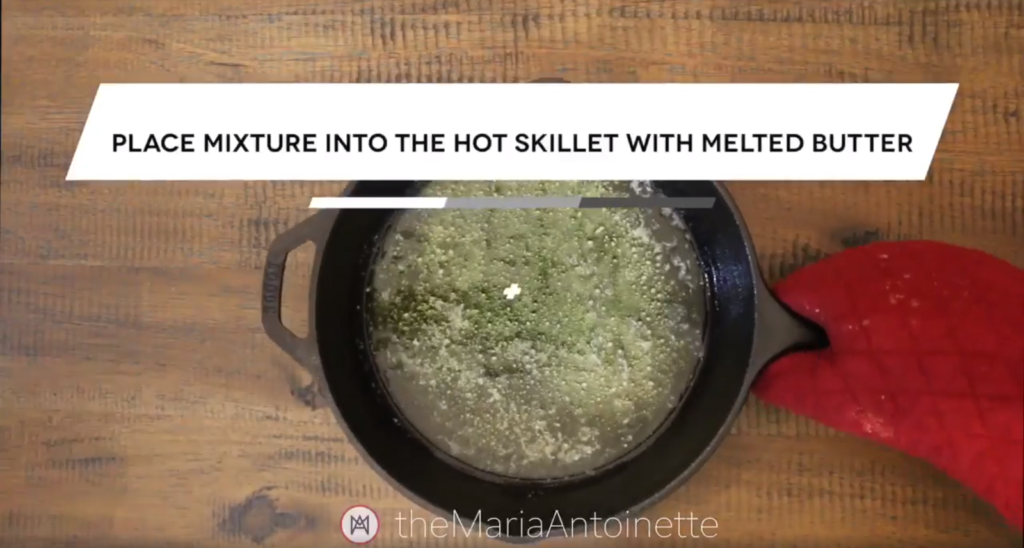 Step 4. While the cornbread is cooking prepare the honey glaze. Whisk together the melted butter, honey, and salt. 5. When the cornbread is done, remove it from the oven. Take a fork and poke holes all over the top of your cornbread. Apply the honey glaze with a pastry brush. The holes will allow the honey glaze to absorb into the cornbread. It's best to apply the honey glaze when you first remove the cornbread from the oven.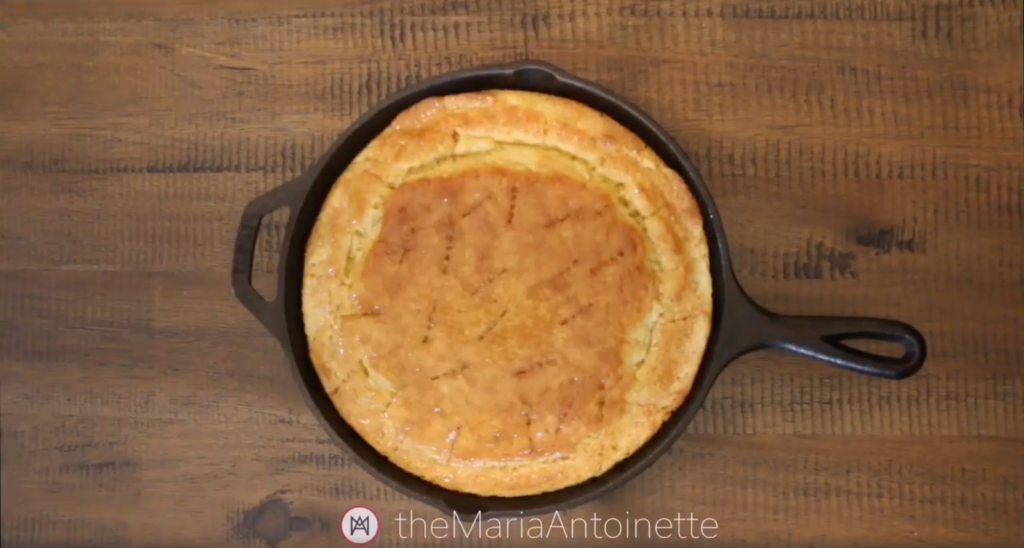 Let the cornbread cool slightly, cut and serve. That's it.
Are you down for trying a new homemade cornbread recipe for the holiday season? If you make this cornbread I want you to come back and tell me your thoughts. Share your images and reactions on social using #TMABlog.
The following two tabs change content below.
Maria Antionette is a professional hairstylist, DIY creator and fashion lover with a belief that beauty can be fun, easy and simple.
Latest posts by Maria Antoinette (see all)