Reading has always been a big part of my self-care routine. I love to curl up in my bed after the kids have gone to bed and read a couple chapters before I myself drift off to dreamland. Maria and I even started reading Gabrielle Union's, We're Going to Need More Wine, last year together. Books can be a great bonding experience among friends you don't get to see as often as you would like, a virtual book club if you will. Here are the five books I hope you'll read with me in 2018:
On the couch, wrapped in your favorite throw, with a warm cup of tea in hand, watching Oprah's SuperSoul Sunday sounds like a great way to spend a Sunday morning, besides a good brunch. For those of you like myself who work weekends, this is not our reality. But have no fear, Oprah has gathered the most insightful gems from the series and put them all in one amazing book. Shonda Rhimes, Eckhart Tolle, and Arianna Huffington are a few people who dropped knowledge for us on this thing called life. There's also a journal workbook that can be purchased to help you along with the journey!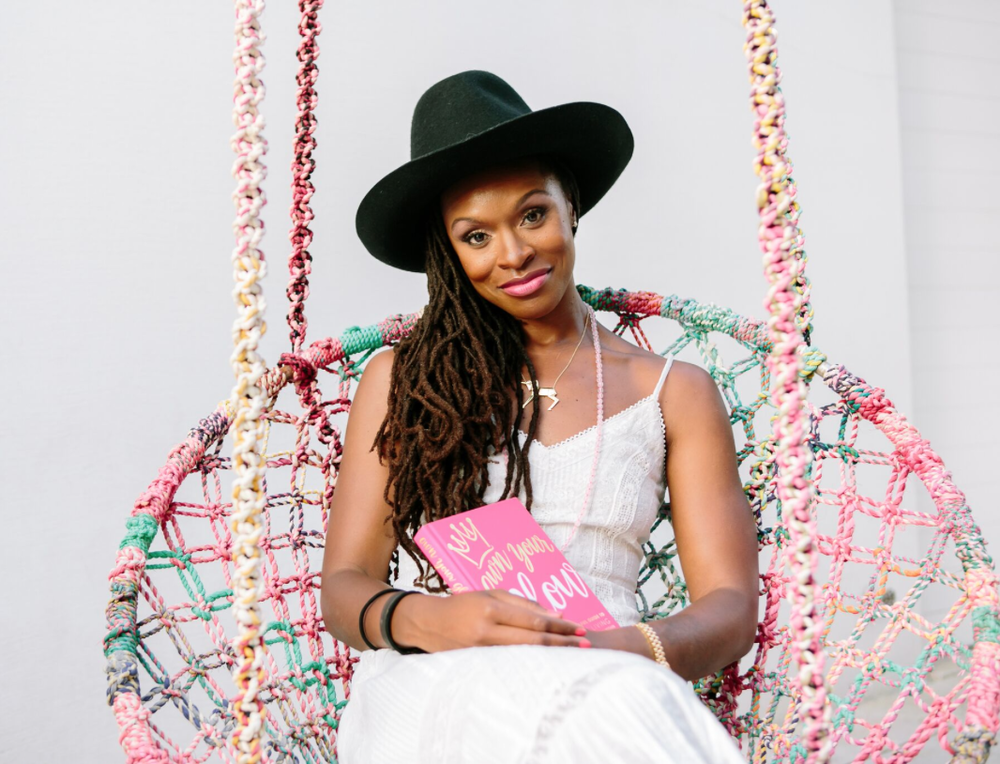 Image Courtesy Create & Cultivate
Who doesn't want to start 2018 off with a more intentional way of fostering her Queendom? Celebrity wellness guru Latham Thomas has compiled a guide for women to unapologetically step into the truest form of themselves with tips on meditation, lifestyle, and rituals. She is also an advocate for women owning their bodies during pregnancy as she is a doula having delivered, Asahd Khaled, and working with the likes of Rebecca Minkoff, Alicia Keys, and Tamera Mowry. Check out Own Your Glow to learn more.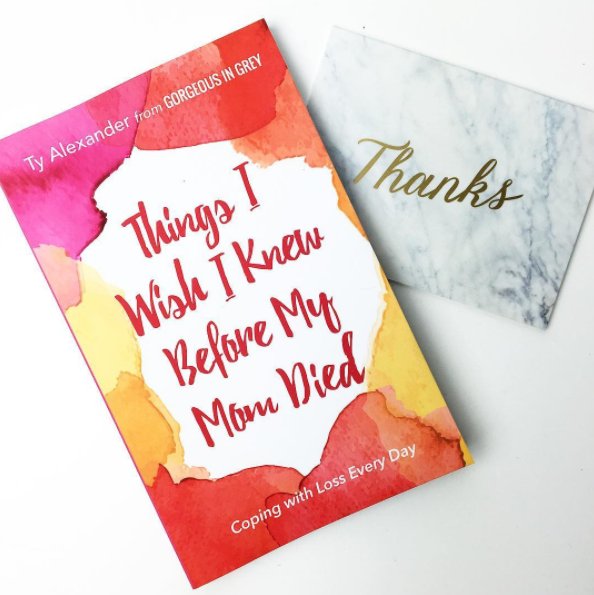 Image courtesy of Gorgeous In Grey
Many of us may know Ty for her beautiful head of grey hair and her blog aptly titled gorgeousingrey.com. This book hits close to home for me as I lost my Grandmother almost four years ago and it seems like the family still has not come to grips with some issues surrounding her death. We did not attend grief counseling because we knew her death was coming as we watched Alzheimer's disease slowly strip away the fierce woman we all grew up loving. I also want to pass this book along to my Mother who was Grandma's caretaker until the end and still has some pretty rough days. Grief is not the same for everyone, but it is something we will all have to deal with one day. I think reading this book from Ty's voice, who is like a girlfriend in my head, will make the topic less daunting.
Nikki Giovanni's poetry has long been something that has been celebrated since I can remember. In her new book, A Good Cry she takes us into her personal story, sharing the events and people who have helped to shape the woman that she is. I love autobiographies, it's the nosy part of me that loves the tea on how someone came to be how they are. I especially love to see how many of our experiences as black women mirror each other. This book also includes reflections of her friendship with another fan favorite, Maya Angelou.
What needs to be explained about Dick Gregory? We know he keeps it real, and his activism has been an inspiration to many over the years. This was his last piece of work before he passed last August, even more reason why it's on my list. This book documents things we may not have known about our history from slavery through the Black Lives Matter movement. Told with no filter only the cold hard facts.
Please share what books you all will be reading this year. At this rate, I will need a home library soon, because I am still ordering hardcovers. And while the digital era has taken over many aspects of my life, I still love holding actual books. Have you read any of the books on this list, would love to hear some honest reviews! Here's to a well-read 2018!!
The following two tabs change content below.
Hi there, my name is Karese and I'm a lifestyle blogger, who lives to find amazing fashion at affordable prices. I am a devoted wife, and Mom to my two sons, Caleb & Joshua. I started my blog, 3TheChicWay.Com, to share all my latest style picks, discuss parenting, and to inspire Mother's everywhere to remain chic after Motherhood! Follow my daily life on Instagram @3TheChicWay!
Latest posts by Karese Henry-Adediran (see all)