Mothers Day is here! I think we all know to celebrate our mothers. The ones who raised & nurtured us, sacrificed for us, and put our needs before theirs. True, some of us may celebrate our mothers all year long. However, even if that is the case, Mothers Day is not to be viewed as just another day. Here's one reason why. What about the other special women in your life? Aren't there women in your life who stepped up when your mother was unable to? Additionally, there are women around us who inspire us. They are true examples of what a mother should be. This day, Mothers Day, is meant to celebrate ALL mothers and even women who step into the role of mothers by choice. Here are the three women we might overlook, yet we should most definitely acknowledge…
StepMothers: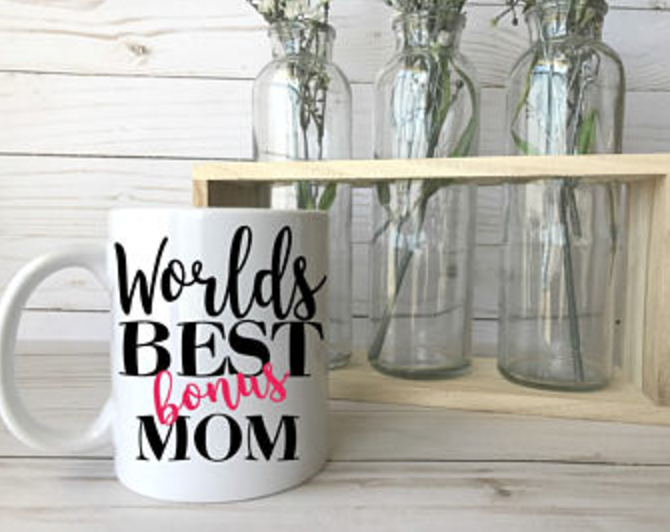 "Bonus" Mom is right.
These are women who didn't birth a child, yet they care for and nurture the child of their significant other. They typically take on the role of a mother, when the birth mother is not present. Stepmothers love, teach, and accept child(ren) as if they were their own. Outside of the mushy stuff; there's laundry, food, hygiene, etc. that has to be taken care of…. She is the woman stepping up to the plate. Let's be sure to celebrate these women as well. They deserve it. Even if you have no relation to the child and only know of the stepmother, wish her a Happy Mothers Day. It will mean more than you can imagine.
Advertisement
Aunt Mothers: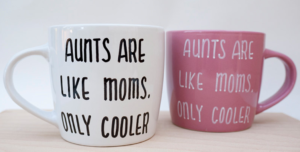 This isn't necessarily a real term, but please believe it is a real concept.
In my case, I have one or two aunts who never had children of their own. Yet, they have always looked after myself and my brothers as if they were our mother. An aunt mother is typically the person you can trust to confide in, outside of your own mother. I've went to my aunts plenty of times as I grew older and unsure of how my mother might react to certain situations. When I moved away from home, I moved to a city where my aunts were. My mother trusted them, as I trusted them, to be there in any times of need. That is something I have always been thankful for. Some aunts do have children of their own and still make sure you are just as loved and provided for. That my friends, is an amazing woman.
Close Friends: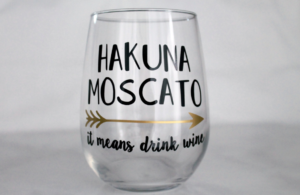 You never truly know anyones situation, do you?
Sometimes you don't see the long nights and tears shed or frustration and defeat, that comes with motherhood. All you see are the cute Facebook photos and matching outfits. That's why I find it important to acknowledge close friends who have children. They may not necessarily have anyone in their corner giving simple encouragement or kudos. If you see your close friend raising a child, let them know they're doing a great job. We know our girls best so it's as simple as "I know you're afraid of vomit, good job on handling that like a pro!" lol When my close friends offer compliments to me on being an amazing mom, I love it. It almost brings me to tears sometimes because I don't think anyone notices. I'm just doing the best I can, and for someone to see that…it's heartwarming and encouraging.
Let me emphasize this; good mothers don't look for applause.
They don't care for and raise a child for spectators to notice. Real mothers run on unconditional love. So please note, Mothers Day, isn't just about gifts or sweet words in a Hallmark card. It is about appreciation. It is about respect. One day out of 365, all mothers are recognized for the impact they have on the world through children. This Mothers Day, be sure to commend all, be it a simple phone call or a visit full of smiles and jokes.
That's all for now! Thanks for reading. Do you have a special lady in your life you plan to celebrate this Mothers Day? Drop a note in the comments below, so I can commend them as well. Be sure to check back here for more posts from me @iam.tiffany.renee and if you enjoyed this post please share for your friends and family! Until next time…
The following two tabs change content below.
Tiffany is a full time mother and creative. She is almost always thinking of a master plan and is currently pouring all her creative juice into her recent launch of Official Curl Gang, a community focused on the empowerment of women of color and promoting love of natural hair. When Tiffany steps away from her startup business, she enjoys spending time with family, writing, and indulging in unusual amounts of sea salt caramel gelato. You can catch up with Tiffany via IG: @iam.tiffany.renee where she loves to meet new #curlfriends and be sure to check out her line of statement tees and blog at www.officialcurlgang.com.
Latest posts by Tiffany Renee (see all)