We all have men in our lives that we love. Whether they be a son, brother, dad, or significant other. I think it's safe to say men aren't too difficult to shop for; well, not as hard as women can be. For example, one of my brothers requested fresh pairs of socks. I am definitely getting him more than that; but, I wanted to make the point that guys don't usually ask for much. With that being said, sometimes we want to put more love and thought into getting them something special. More special than socks. I've put together the perfect mens gift guide, full of must have items for the men you love in your life. Check it out.
BirchBox Subscription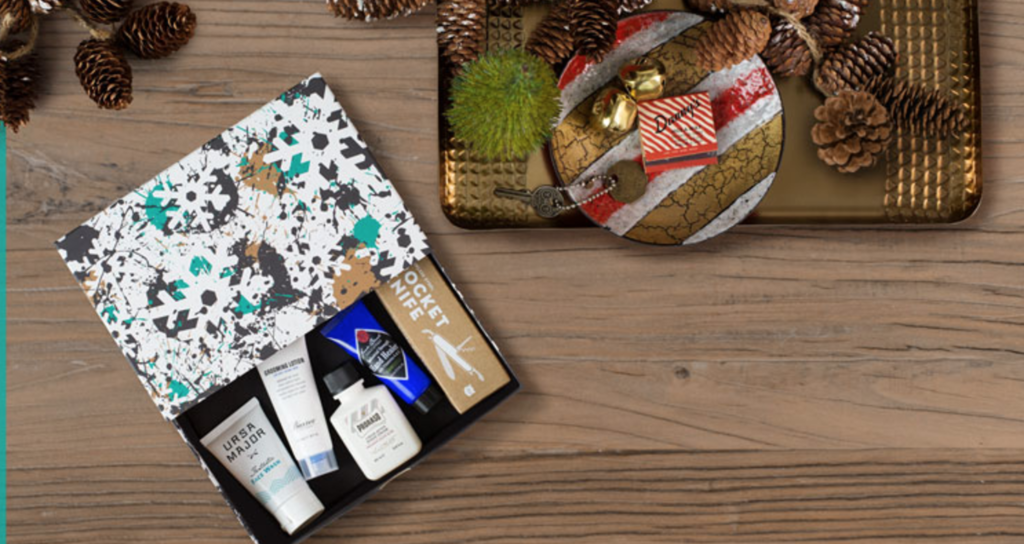 Courtesy of BirchBox.com
This is the gift that keeps on giving. Each month a new grooming box is sent out with four top-shelf grooming samples and one cool accessory or gadget. The fun doesn't stop there! You can customize this gift according to your lucky guys' hair, skin, and interests! This gift option is number one on my list.
Price: $60 for 3 months or $99 for 6 months
Virtual Reality Goggles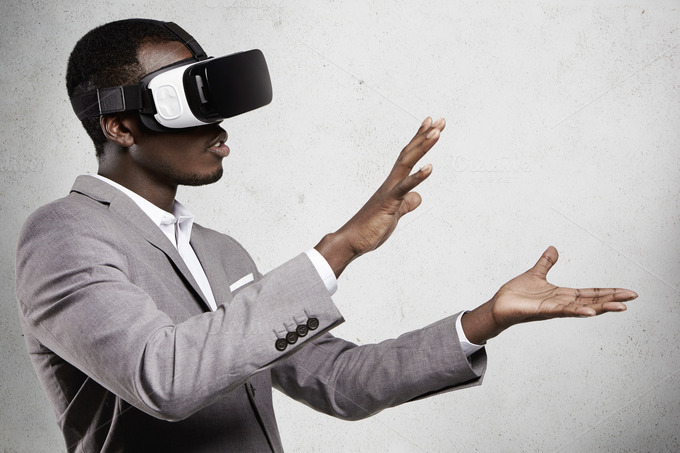 Courtesy of Google
Let's be honest, what man doesn't want to escape reality every now and then? I have tried these myself, and they are nothing short of amazing. If my opinion isn't enough, there's the option of typing "Obama wearing VR Goggles" into Google. Hopefully, the Obama stamp is enough to win your vote! Pun intended.
Price: Varies $-$$$  (Here's a great site offer low end to high end comparison www.theverge.com )
The Carry-On CockTail Kit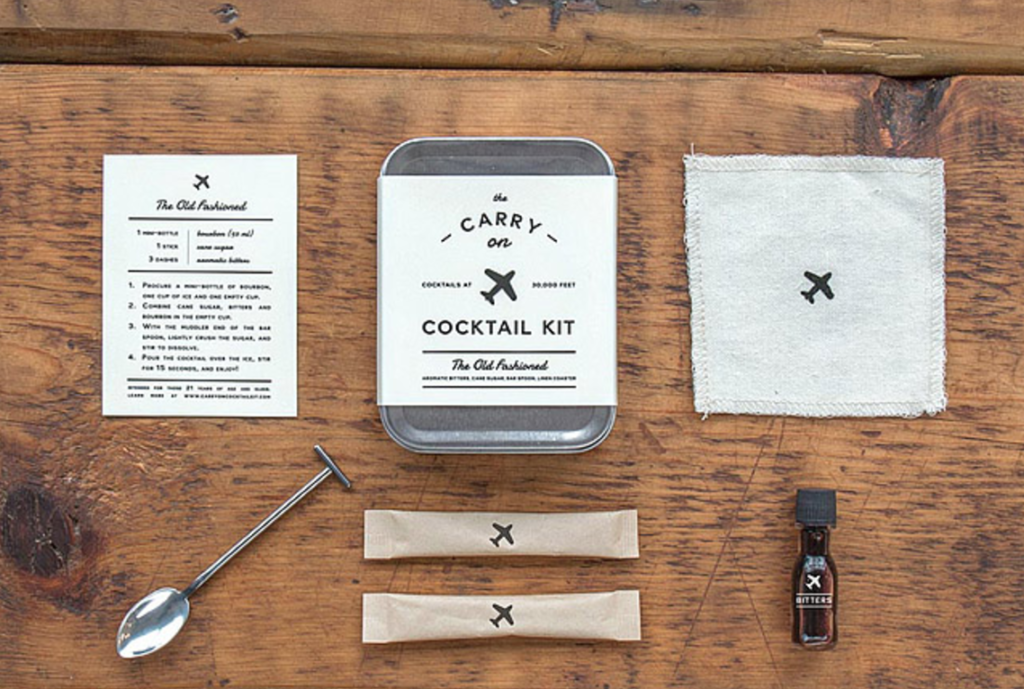 Courtesy of Uncommon Goods
For the past life bartender and present life traveler. This gift is a sure win. We all know those mid flight adult drinks have a tendency to be over priced. Well, problem solved! Send your favorite guy traveling with his favorite brand, favorite choice of drink. This 5 Star male reviewed gift option is perfect!
Price: $59.99 (3Pack) Amazon.com
Advertisement
Sports Tickets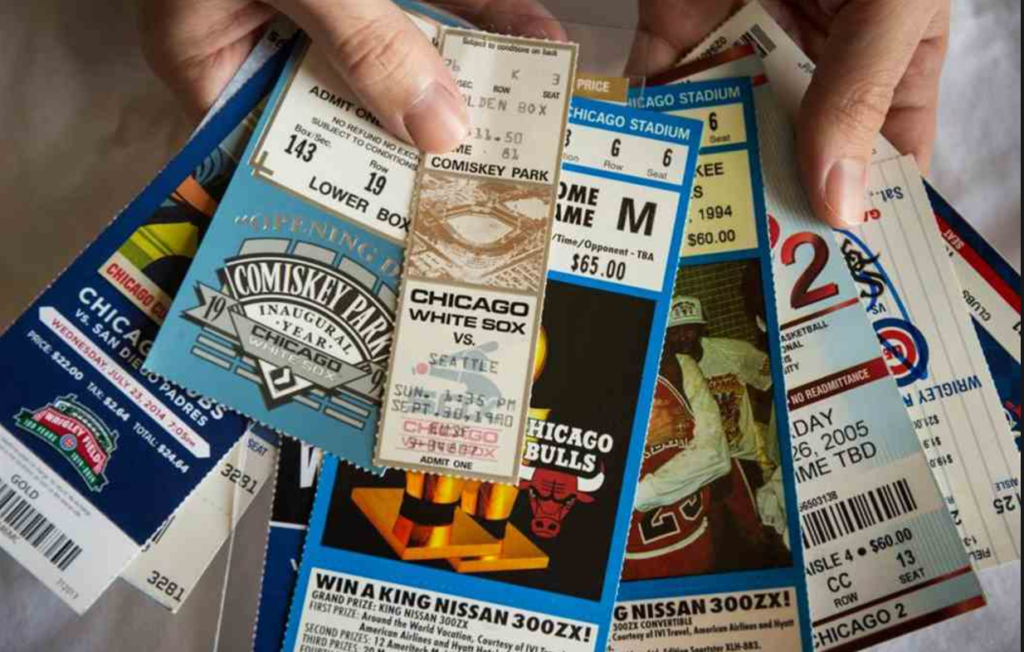 Courtesy of TicketMaster.com
I'd assume about 80% of men are sports fans. If you are planning to gift a man that isn't, maybe concert tickets will suffice. Both options will offer a chance to experience and exciting and fun environment. Memories will be made! From college to pro, the options here are wide open!
Price: Vary by seat or package deal (check out TicketMaster.com)
League of Nobodies Apparel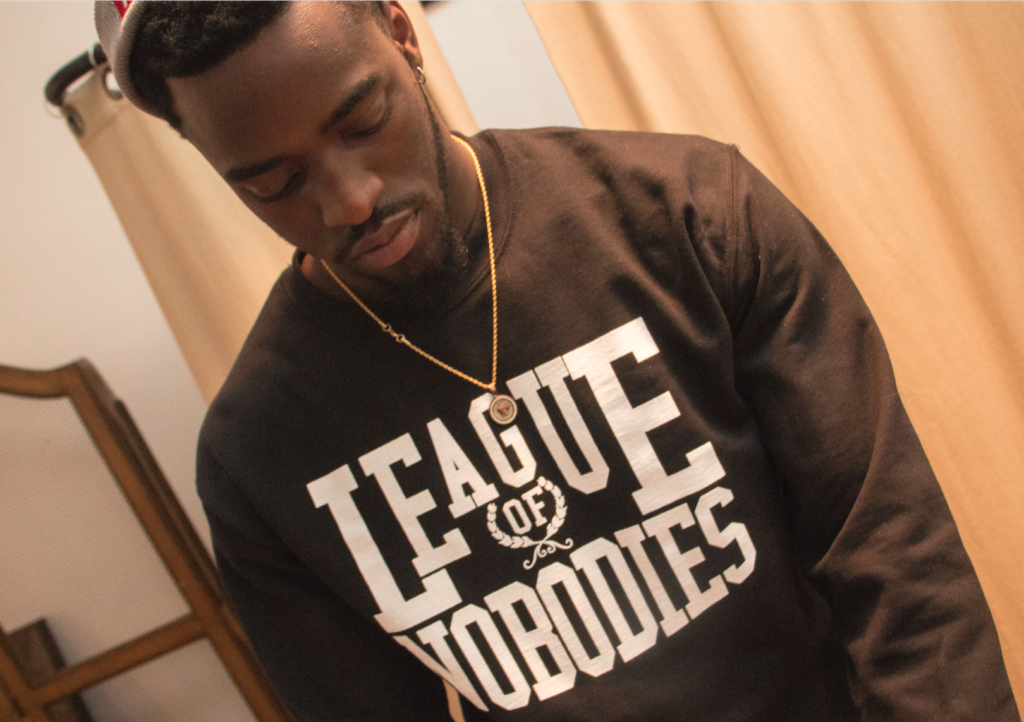 Courtesy of www.NobodiesLeague.com
This black owned brand and apparel line ,established since 2006, has definitely hit its stride at full speed in its 10th year. Re-emerging and rebranding as a motivating and modest brand, this is a great company to get behind. Offering a positive message and acknowledging the "little people" as everyday heroes, I'd recommend it for any gift! Especially, in light of supporting our own.
Price: $24.00 and up www.NobodiesLeague.com
Cantu Mens Collection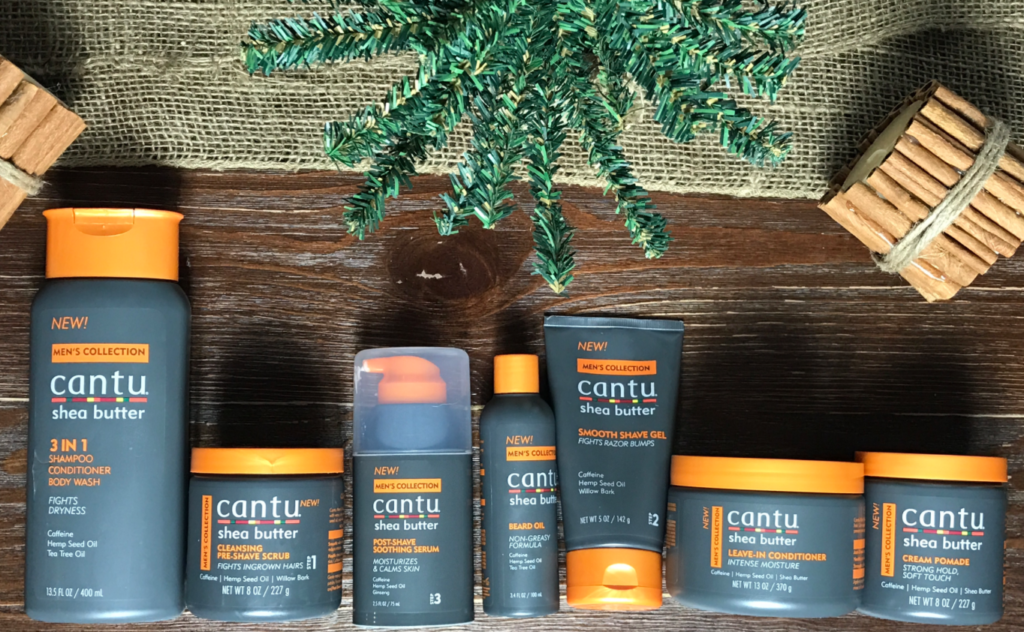 In my opinion, most men care more about hair products than they care to admit. You can usually make this assessment by looking at how fast your own products are disappearing. Cantu comes through for us and them! This mens collection is now available for purchase. Check out this video review provided by theMariaAntoinette and her husband Robert.
Price: $4.99 and up per product
Cologne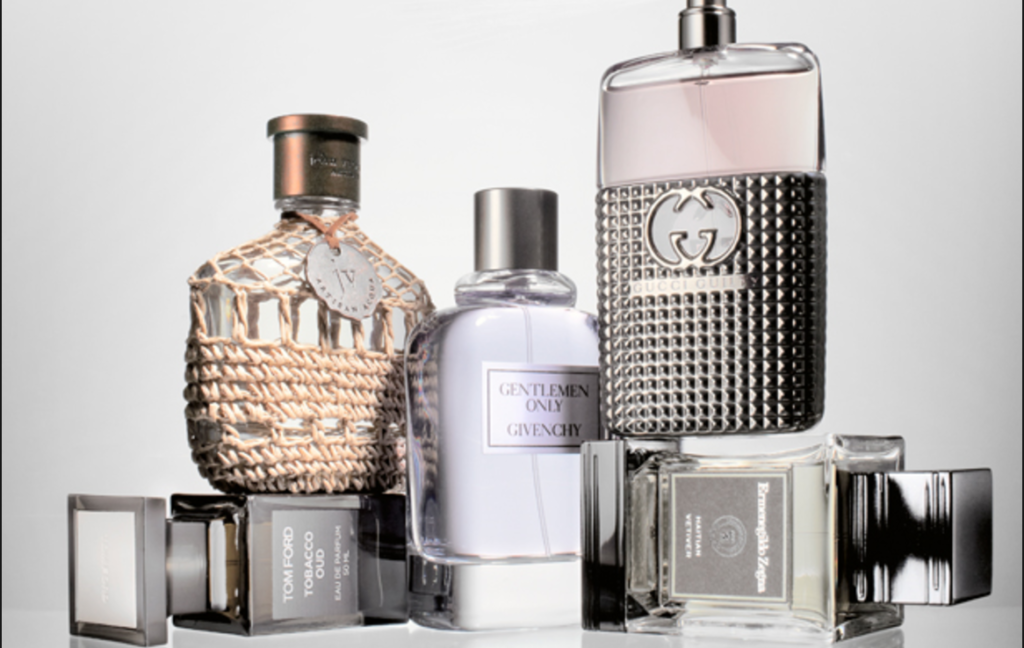 Courtesy of Google
While most men might have a favorite cologne already, its always nice to introduce a new scent. You can most definitely find some great options at your closest department store (Macy's, Dillards, etc.). A couple of my personal favorites are Dolce & Gabbana Light Blue, Gucci Guilty, and YSL L'Homme. You can start your scent search with those if you'd like! If you shop online, these scents can easily be found on Amazon.com
Price: $39.98 and up (depending on bottle size and store)
Apple Watch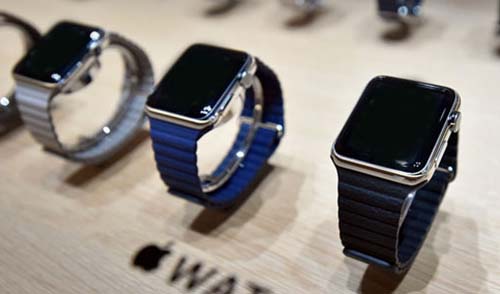 Courtesy of www.technobuffalo.com
This square-shaped smartwatch is like a mini iPhone. It offers quick access to emails, Siri and also makes and receives phone calls from your wrist. If convenience was literally an object, this would be it. Its stylish, it is the ultimate gift. If you are really looking for "the wow" at first sight reaction, this is your best bet.
Price: $269.00 and up
Gift Cards: iTunes/Google Play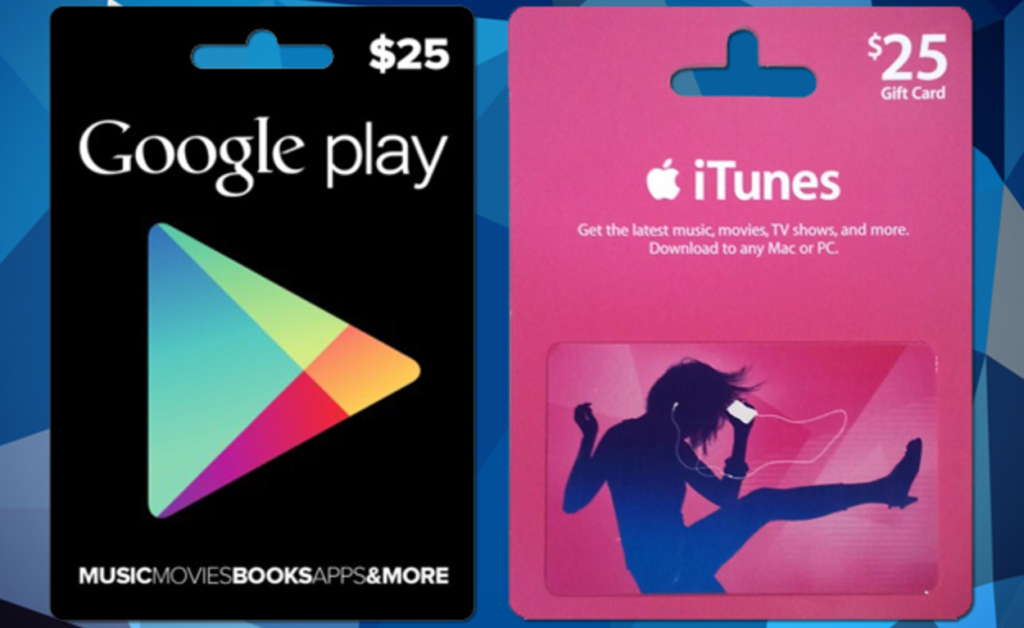 Courtesy of www.myfamilyhome.com
Last but not least, we have the ultimate "go-to" gift. Music, movies, books, apps and more! Take it a step further and give a gift card gift basket. Add in one of the two options provided here and throw in a few more from their favorite place to eat or shop.
Price: $10 and up Amazon.com
There you have it! The Ultimate Mens Gift Guide. Hopefully, you found list this to be super helpful! I helped myself in the process. So if you'll excuse me, I've got some shopping to do!
The following two tabs change content below.
Tiffany is a full time mother and creative. She is almost always thinking of a master plan and is currently pouring all her creative juice into her recent launch of Official Curl Gang, a community focused on the empowerment of women of color and promoting love of natural hair. When Tiffany steps away from her startup business, she enjoys spending time with family, writing, and indulging in unusual amounts of sea salt caramel gelato. You can catch up with Tiffany via IG: @iam.tiffany.renee where she loves to meet new #curlfriends and be sure to check out her line of statement tees and blog at www.officialcurlgang.com.
Latest posts by Tiffany Renee (see all)