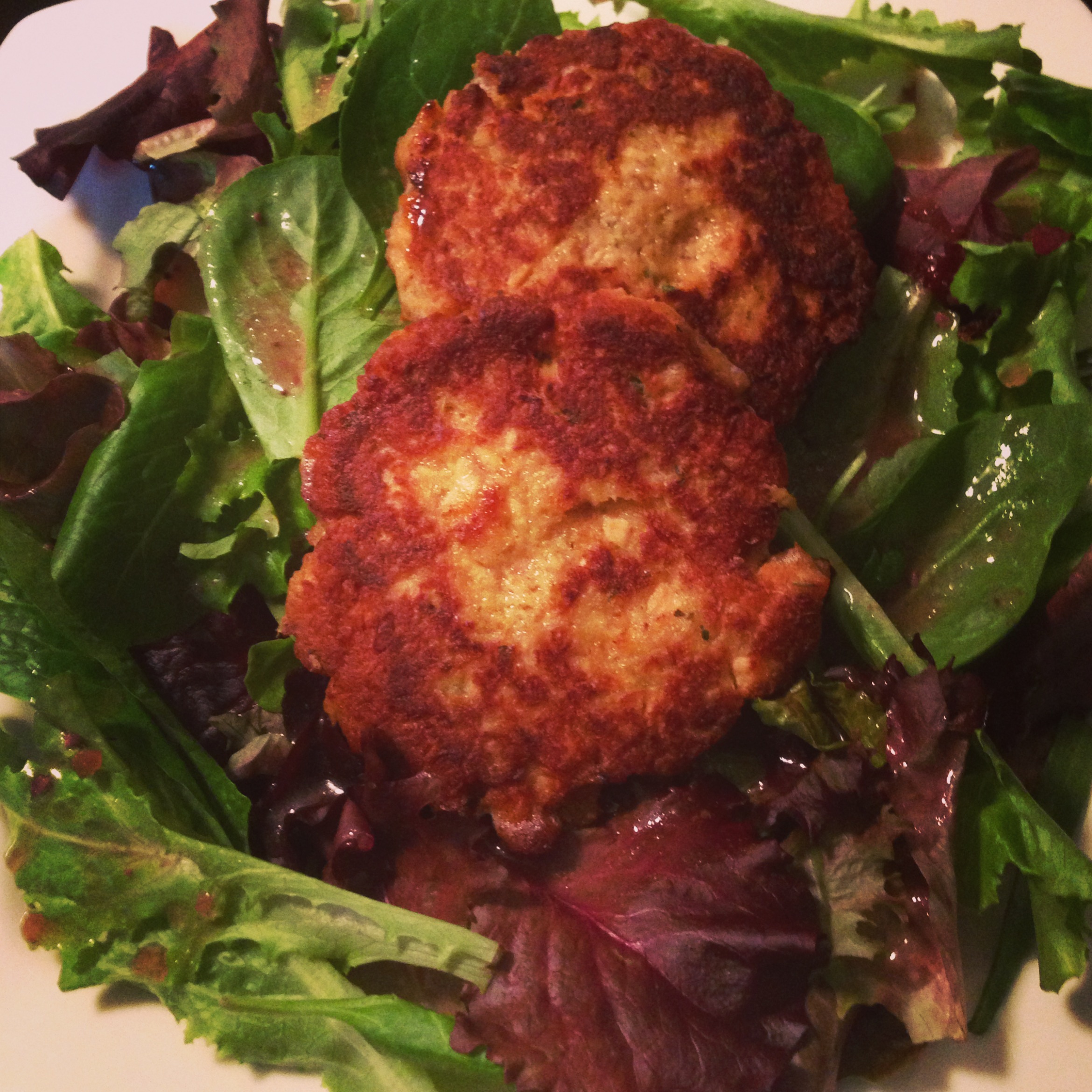 Gluten Free Salmon Patties
There is nothing like taking a southern classic like Salmon Croquettes and making them a healthy and delicious addition to your families meal plan.
*Shown here served on a bed of mixed spring greens with lite walnut and raspberry dressing
Ingredients
1 (5oz) can of skinless and boneless can salmon, drained and flaked
1/4 cup fine chopped onion
1 egg, beaten
1/4 cup mayonnaise or plan Greek yogurt
1/2 teaspoon Worcestershire sauce
1/2 teaspoon lemon juice
1/4 teaspoon cayenne pepper
1/4 teaspoon dry mustard
1 cup seasoned gluten free bread crumbs or crackers ( I make my own bread crumbs and I added Italian seasoning)
3 tablespoons Safflower oil – one of the best oils to cook with it helps to eliminate the excess fat accumulated in the body.
Directions
In bowl, mix in salmon, onions, beaten egg, mayo or yogurt, Worcestershire sauce, lemon juice, cayenne pepper, dry mustard, and gluten free bread crumbs. Let sit in the refrigerator covered for 30 minutes, remove from refrigerator and create 4 patties. Place the patties into a skillet with the Safflower oil over medium heat, cook on both side 4 minutes. Serve as you wish!!!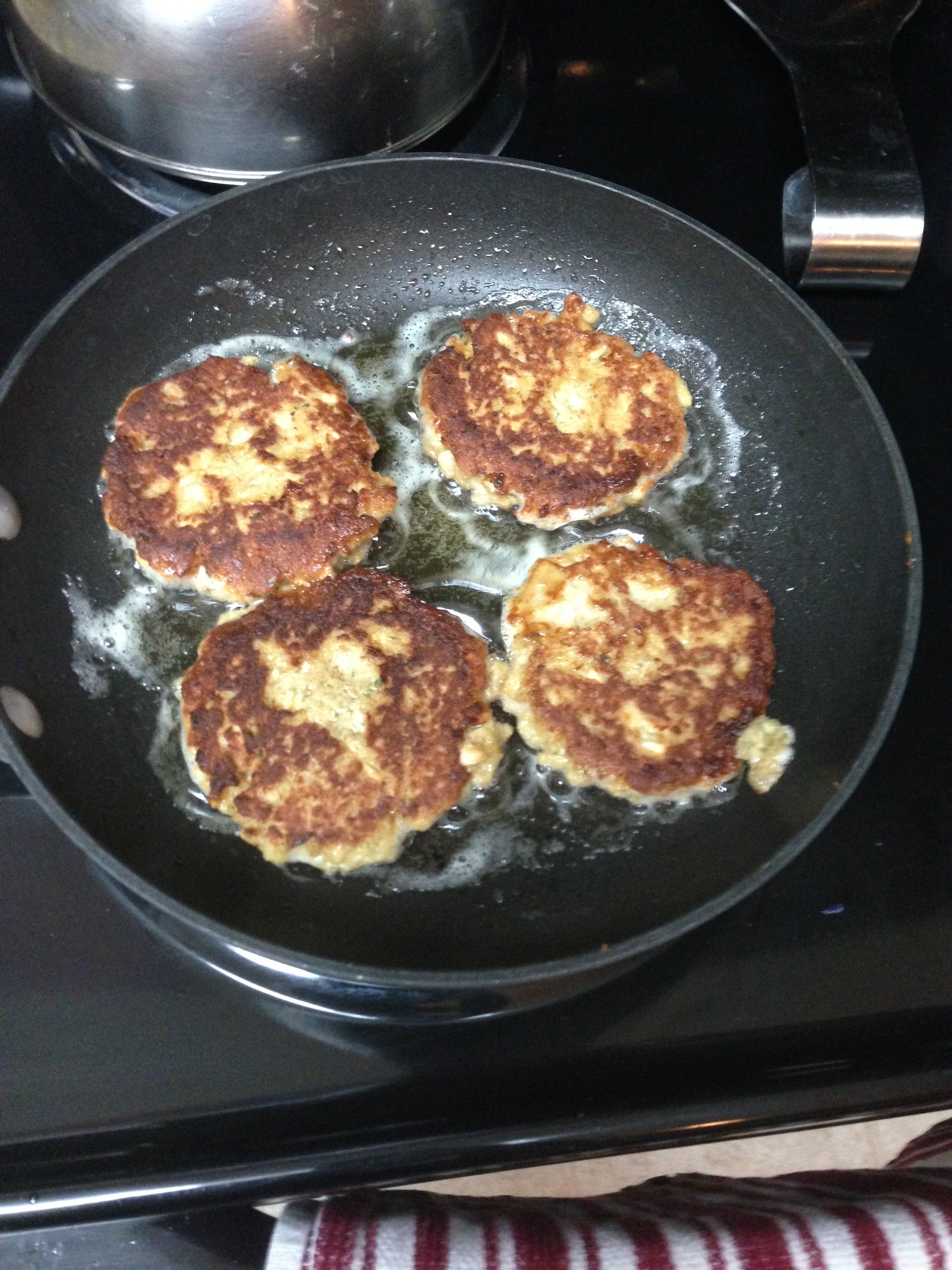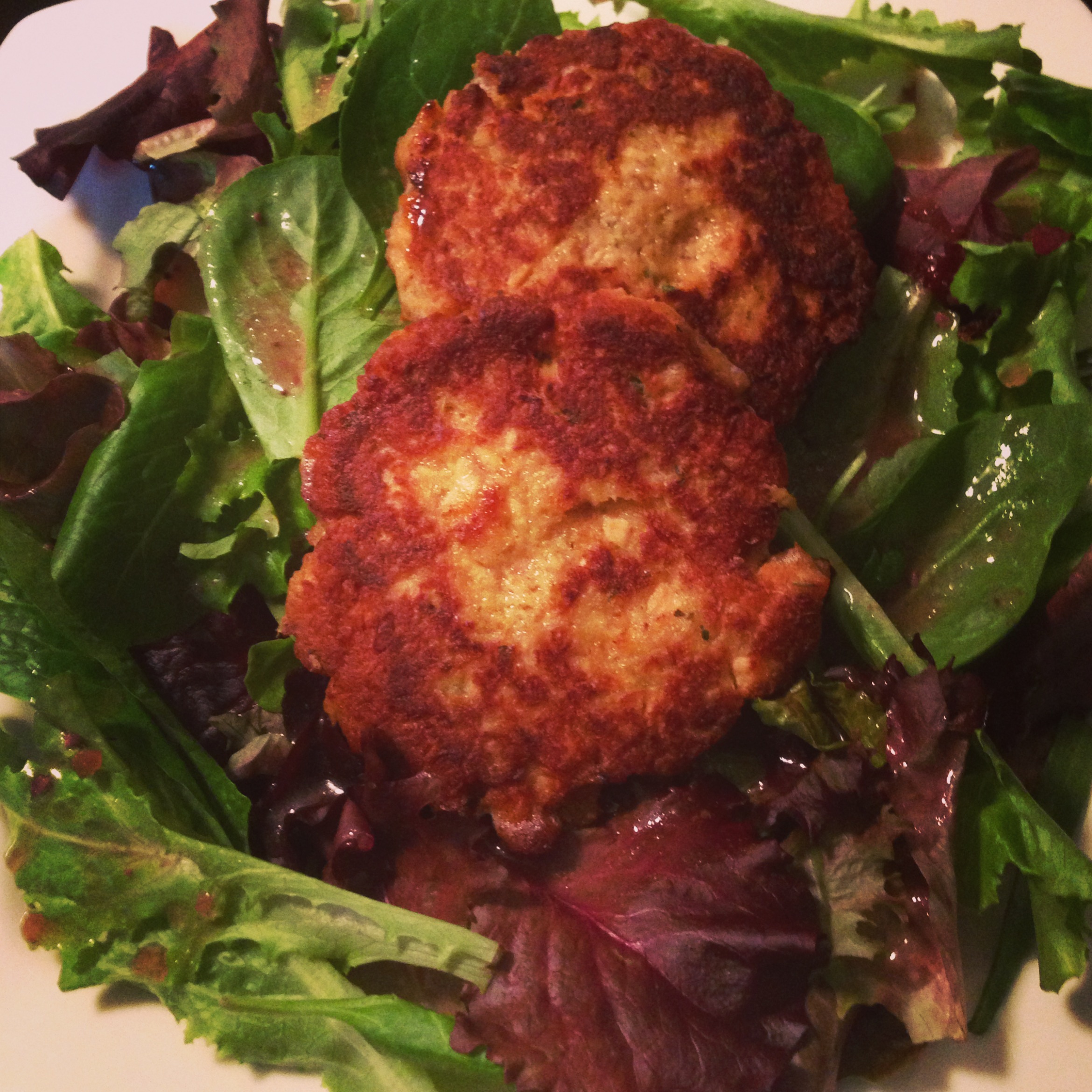 "Living Gluten-Free doesn't mean living tasteless"
~ Maria Antoinette a.k.a The Glutenator ~
Recommended
3 Comments