Naptember Instagram Photo Challenge Winner Announcement
Well the time has come and man what a hard but fun job it was…we picked the Winner of #naptember our September Instagram Photo Challenge we created! @she_smiles_ /Jonelle, @cornercurlgirl / LaQuisha and myself @maria_antoinette are honored to have the opportunity to view, read and laugh at your incredible pictures we want to thank each and everyone of you for participating!!!
The Winner is @mtamorphis she shared not just pictures but her life!!! From her decision to go natural to her likes and loves of natural hair!!! We thank you and congratulate you @mtamorphis!!!
Runners up are just as talented and incredible!!! @fenomenal_woman, @naturalart71 and @toccararenee thank you for bring the heat and making our decision hard!!!
Honorable mentions aren't that far behind with daily activity and some outstanding images!!!
We really appreciate you ALL and can't wait to see what you bring in #frotober!!!
Below is the image that @she_smiles_ made just for our Winner @mtamorphis to post on her IG page!!!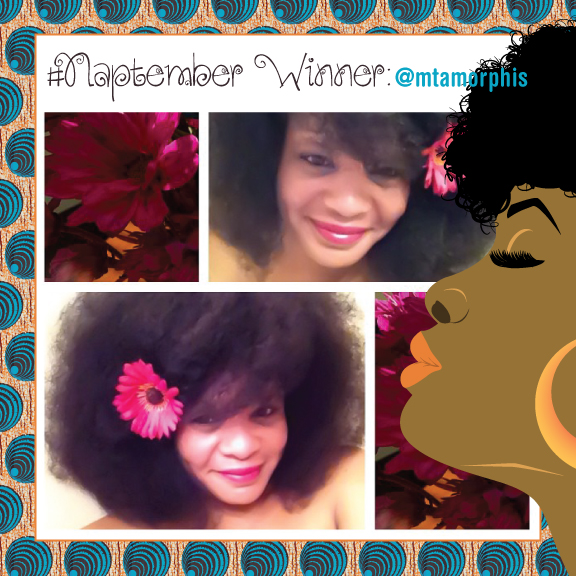 Stay tuned to read all about this natural beauty @mtamorphis  in her feature interview!!!
 See ya on Instagram,
~ Maria Antoinette ~
Recommended
4 Comments